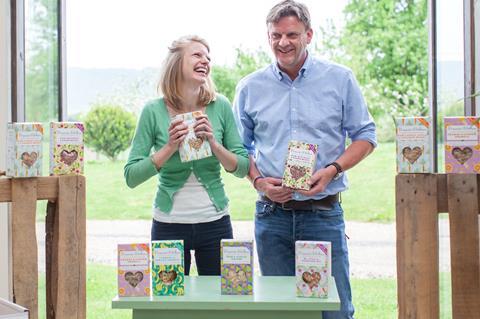 Artisanal cereal startup Primrose's Kitchen is aiming to more than double its revenue over the next year after attracting investors including Ben Elliot, the government's new food waste tsar.
The organic brand hopes to achieve turnover of £1.75m in the coming 12 months, having been bought in April for an undisclosed sum by PK Ventures, a new investment group backed by Elliot, Kingfisher chairman Andy Cosslett, and adventurer & environmental campaigner Sir David Hempleman-Adams.
It is run by food industry veterans Matt Baker, his brother Andrew Baker, and Simon Baldry – all former executives of Cadbury Schweppes with more than 30 years' board-level experience each.
They intend to take sales of Primrose's Kitchen's healthy muesli, granola and porridge to £5m within five years. This would be achieved largely through expansion into leading grocers and out-of-home channels, said Matt Baker, PK Ventures MD.
"We see tremendous potential for the Primrose's Kitchen brand not only with supermarkets and premium retail, but also in hospitality, hotels, garden centres, farm shops and foodservice."
The brand is also set to reduce its amount of packaging, switching from boxes with compostable inner bags to fully recyclable, marine-degradable paper pouches with a water-based inner coating. The packs were likely to be introduced in the next six to 12 months, Baker said.
Primrose Matheson launched Primrose's Kitchen launched five years ago to offer cereal that was organic, plant-based and gluten-free. The brand is currently listed by Waitrose, Ocado and Whole Foods Market, as well as selected retailers in five other countries.
"I really could not have wished for a better team to help take the business to the next level," said Matheson, who remains at the business as a board member. "Not only do they have extensive top-level food industry experience, they bring expertise and commitment on environmental issues and a strong philanthropic record to the mix."
Matheson had "established a truly exceptional business, based on differentiation and product excellence". Baker added. "We're delighted that she will remain central to our plans to grow the business through range and market development, both in the UK and in selected export markets."