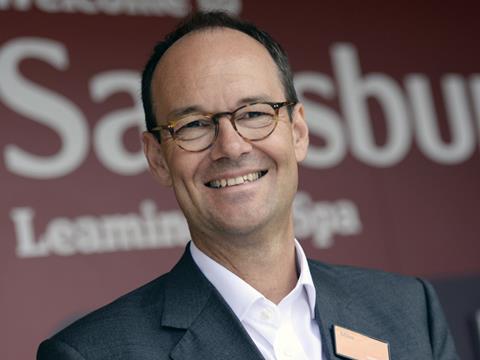 Sainsbury's stunned the City this week with news it had made an audacious £1.1bn approach for Argos owner Home Retail Group last year and is mulling a firm offer.

The supermarket's informal approach was rebuffed by HRG back in November, which said the cash and shares offer "undervalued" the group and its "long-term prospects".

Now Sainsbury's faces a 'put up or shut-up' deadline of 2 February to make a formal bid, with most market observers expecting it to return with a concrete offer now its interest has gone public.

And Sainsbury's CEO Mike Coupe will likely have to up his offer to convince HRG's board and key shareholders and fend off competition from private equity rivals.

As far back as November rumours were circulating that PE groups were preparing to move for Home Retail - whose share price halved in 2015 amid a series of gloomy market updates.

And a report in The Times this week claimed former Tesco boss Sir Terry Leahy and his PE group Clayton Dubilier & Rice were mulling a bid, having "run the numbers" on HRG last year.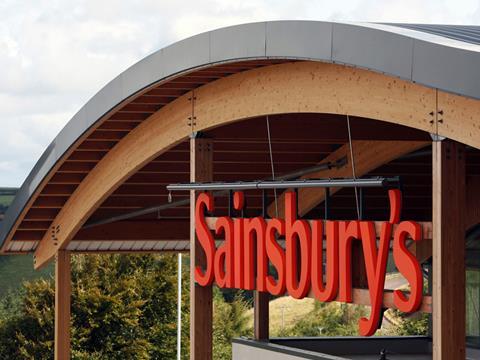 As well as needing to HRG shareholders of the bid's value, Sainsbury's may face a battle with key shareholders, although it has strenuously denied earlier reports suggesting that the Qatari Investment Authority - its largest shareholder - is against the bid.

Analysts have certainly been left scratching their heads (p9) while media commentators also questioned the strategic rationale. "Sainsbury's surely has enough problems on its plate without volunteering to fight Argos's battle with Amazon," wrote Nils Pratleyin The Guardian.

But the evolving UK retail fight with Amazon is now spreading to the grocers and those more supportive of the deal argue Sainsbury's could supercharge its evolution to become a multiplatform, multi-sector retailer by snapping up Argos and its enormous range.
Sainsbury's faces a 'put up or shut-up' deadline of 2 February to make a formal bid, with most market observers expecting it to return with a concrete offer
The Daily Mail's Alex Brummer pondered that an approach for Home Retail, which Sainsbury's chairman David Tyler knows well from his time at its previous incarnation as GUS, could make sense as "the online revolution has moved so fast [Sainsbury's] feels it needs to be part of the mobile click & collect space and cannot afford not to have the enormous range of goods Argos has to offer".

There is little doubt it is Argos that is the main attraction, with Home Retail's shrinking Homebase DIY chain - previously owned by Sainsbury's - appears something of an afterthought as HRG continues its plan to cut stores by a quarter by 2018. Sainsbury's would look to make use of Argos' retail network - though a significant reduction in store count seems inevitable - but it's the digital offer that is thought to be the real prize. Argos has invested considerable cash in modernising and digitising its offer and there are now material signs of progress.

In 2012 HRG invested £300m in a five-year plan to transform Argos and appeal to more affluent customers, including introducing tablet computers in stores, expanding click & collect and introducing 'hub and spoke' distribution.

In October Argos became the first British high-street brand to launch a same-day home delivery service - investing £10m in the "fast track" project to enable 20,000 products to be delivered to customers' doors within four hours of ordering online.

At its interims results, Home Retail said Argos had opened 86 digital concessions, more than doubling numbers, and that 45% of sales were via digital and a quarter now made over mobile device.

However, growth has failed to materialise and profits have fallen due to the investment. In October shares in HRG plunged 16% when it released a profits warning related to uncertainty over Black Friday trading and investment in Argos' online ordering. The billion pound (and some change) question now for Mike Coupe and his investors is whether Sainsbury's has the stomach to take on the gargantuan task of fighting Amazon head to head and spearheading the ongoing Argos transformation itself.