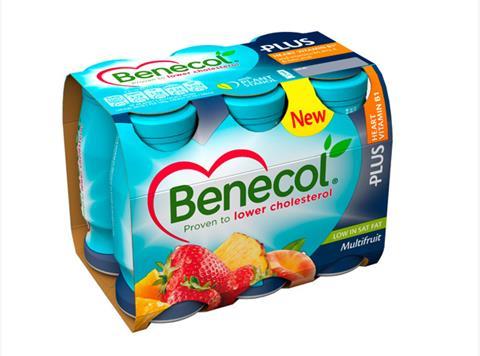 Finnish food group Raisio has acquired the rights to cholesterol lowering food brand Benecol in the UK, Ireland and Belgium
The licenses to produce Benecol products in these territories were previously held by Cilag – a subsidiary of Johnson & Johnson. The purchase price for business and stocks was €88.4m (£70.7m)
Raisio owns the Benecol brand but began divesting the international licences in 1997. The US rights to Benecol are included in the deal, but another Johnson & Johnson subsidiary McNeil will continue as Raisio's licensee for the time being.
Raisio CEO Matti Rihko commented: "Benecol is a globally well-known cholesterol-lowering functional food brand. The acquisition of the Benecol business in the UK, Ireland and Belgium as well as the amended agreement in the USA strongly support Raisio's growth strategy with its branded business."
In 2013, net sales of Benecol in the acquired European countries and USA were approximately €76m, of which the UK and Ireland accounted for some 85 per cent.
The deal is expected to boost Raisio's annual EBIT by €9m and the purchase will be financed by a long-term loan of €80m.
The food group efforts to re-unify the Benecol licenses under its ownership is part of a global growth plan for the brand.
"In terms of Benecol products, Raisio's long-term strategic goal is to enhance competitiveness in the existing markets, to expand into new markets as well as to innovate new products," Rihko explained. "Through this arrangement, we will have the opportunity to develop Benecol business on our own terms, following our strategic objectives."
The company added that "a few employees" will join Raisio in the UK as a result of the deal.