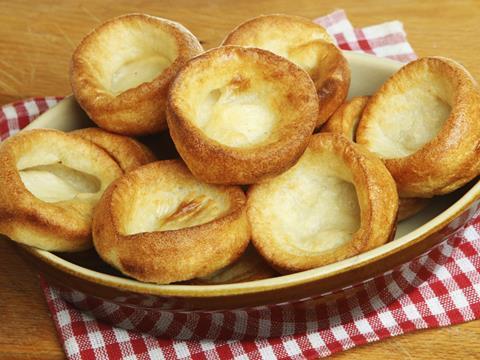 The Real Yorkshire Pudding Company has been snapped up by a new business formed by the founders of snacks and confectionery business Glisten.

The combined buy-in/buyout deal will see the founder of the Yorkshire pudding manufacturer, Paul Holmes, exit, with MD Charles Payne maintaining his shareholding and reinvesting.

New owner GO2 Foods is the latest venture of Paul Simmonds and Rob Davies, former CEO and FD, respectively, of Glisten. "We hope to grow both GO2 and RYP organically and through acquisition in the years ahead. RYP is a great start to our new venture," Simmonds said.

RYP produces about 100 million puddings each year from its 43,000 sq ft factory in Doncaster, supplying chilled and frozen products to retailers and wholesalers.

Payne will continue to run the business, with Simmonds acting as chairman and Davies in a non-executive capacity.

Payne said the potential of the business could be released through "broadening the product offering, innovating more in areas like gluten-free, and really becoming a player in foodservice".