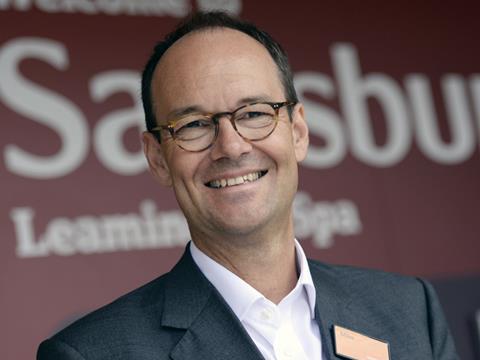 Sainsbury's (SBRY) has improved its bid to takeover Home Retail Group (HOME) with a £1.3bn offer for the Argos owner as it seeks to create the largest non-food retailer in the UK.
If successful, the supermarket will pay each Home Retail shareholder 55p in cash per share, as well as 0.321 new Sainsbury's shares, valuing the group at £1.1bn.
The bid is boosted by the £340m sale of the Homebase chain to Australia-based Westfarmers, which is expected to complete before any potential Sainsbury's deal. It adds another 25p per share and a 2.8p final dividend to the price, making Home Retail worth £1.3bn and 161.3p per share – a 63% premium to the group's closing price on 4 January.
Home Retail shareholders would own about 12% of the combined group. The Home Retail board said in a statement it was willing to recommend the key financial terms of the offer.
Today's 5pm "put-up-or-shut-up" takeover deadline has now been extended for three weeks until 23 February while Sainsbury's completes its due diligence and scrutinises the deal more closely.
Sainsbury's said the merger would create a "food and non-food retailer of choice" for customers, with an enhanced supply and delivery network and a strong presence across food and grocery, clothing, homeware, toys, stationery, electricals, furniture and other general merchandise.
CEO Mike Coupe added that with combined revenues of £6bn the new group would be the largest non-food retailer in the UK, with 2,000 shops and 100,000 products. "We are accelerating our existing strategy in a way that is very compelling from a customer point of view," he said in a conference call with journalists this morning.
The deal would also widen the two group's financial services proposition, with a wider range of services including credit cards, loans, deposits, insurance and Sainsbury's ATMs in Argos stores.
Sainsbury's said the merger would generate EBITDA synergies of at least £120m a year by 2019, with £60m coming from moving Argos stores into its supermarkets when leases expired and revenue gains from new concessions within Sainsbury's stores.
Coupe said Argos stores would remain open in areas where there is no Sainsbury's presence and the creation of new concessions in supermarkets would mean there would be more points of access for Argos customers as a result of a deal not less.
Other savings will come from combining head office functions, increased buying power and the sale of Sainsbury's clothing, homeware and seasonal and leisure ranges through the existing Argos network.
However, the deal would result in £140m of costs over three years as Sainsbury's invests in a store fit-out programme for the new concessions, with about 20% of this capex to be incurred in the first year.
Sainsbury's has been chasing Home Retail since November when its first approach, worth about £1bn, was rejected. The offer only became public on 5 January when Sainsbury's released a statement to the London Stock Exchange.
The supermarket intends to finance the cash part of the deal through its existing debt facilities and resources, which will be refinanced at a later date through a proposed transfer of Argos' loan book to Sainsbury's Bank. Argos currently offers customers personal loans of up to £20,000 and homeowner loans of up to £500,000.
Shares in Sainsbury's have risen 1.8% to 248.9p so far today, while Home Retail has nudged up 0.1% to 153p.