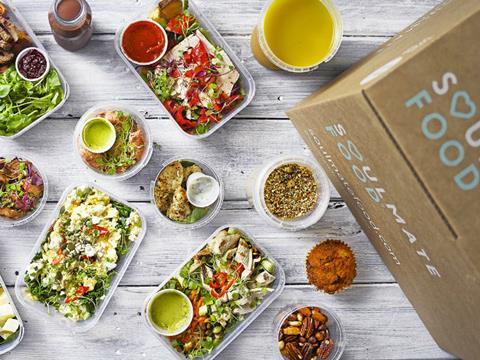 Online healthy food delivery company Soulmate Food has been bought out of administration by its management, securing all 43 jobs.
The Lancashire-headquartered business delivers pre-prepared, tailor-made meals to customers from a range of weight loss, performance, vegetarian and juice diet menus. It also provides catering services for events, including London Fashion Week and the Nike Training Club.
A long-standing agreement to supply the cafes within Virgin Active health clubs had helped Soulmate Food grow. However, by the end of 2016 maintaining staff and service levels to the standards required over a large geographical spread was putting unsustainable strain on the company's cashflow and profitability, according to a statement from administrators at insolvency and recovery specialist FRP Advisory.
As a result, Soulmate Food was left with "no viable option" to maintain its ongoing core catering services other than to restructure the business under the protection of administration while seeking new investment, the statement added.
FRP partners David Thornhill and Ben Woolrych were appointed as joint administrators of Soulmate Food Ltd on 17 February 2017 and immediately completed a sale of the business and assets to a newly incorporated company backed by the existing management team.
The sale to SM Life Ltd secured all 43 jobs at the business and ensured continuity of trading under the same Soulmate Food brand.
"We are delighted to have secured the future of Soulmate Food to ensure its array of loyal clients can continue to receive the range of nutritionally balanced meals they have come to expect over the years," said FRP partner David Thornhill.
"The sale secured best outcome for creditors, enabling ongoing trading and securing all 43 of Soulmate Food's jobs under the new ownership structure. We wish all involved the very best for the future."
The Soulmate Food website features a host of testimonials from celebrities, models and sports stars.