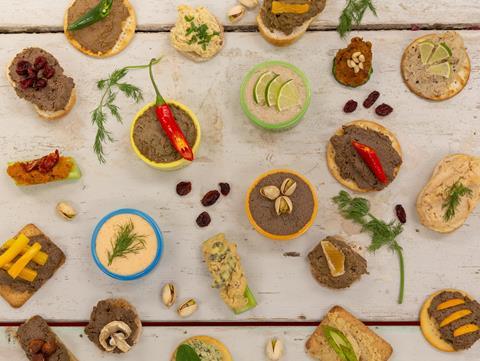 North Wales-based Patchwork Pates and Devon-based Pyman Pates are to merge to scale up and meet demand for premium British pates and vegetarian alternatives.
The two family owned businesses each produce traditionally handmade pates, together with gluten free, organic and vegan products.
The manufacturing and administration will now all be accomplished at Patchwork's BRC accredited base in Ruthin, North Wales.
To meet changing demand, a new range of vegan products will commence production in April.
This merger will also give both businesses an opportunity to expand into additional markets particularly the hotel groups and pub chains who they already serve with individual parfaits, terrines and pates.
The companies said that a new extension at Patchwork will provide additional capacity for their expanding markets.
"With the final Brexit terms still to be decided the group is now in a position to compete with the cheaper and generally inferior imported pates from Europe," they jointly stated.
"We believe in 2021 that provenance will be a major selling point for British consumers and that will drive retailers and wholesalers to towards more national producers."
Rufus Carter, MD of Patchwork Pates and Tom Pyman, MD of Pyman Pates will lead the business together.