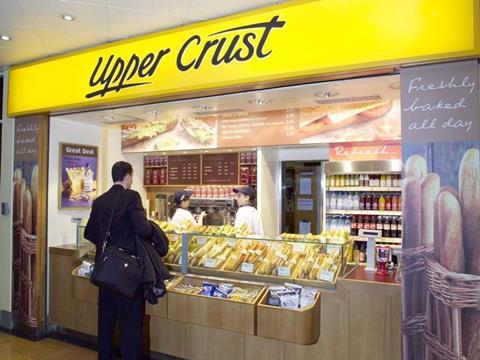 US asset management giant BlackRock has almost doubled its stake in SSP Group (SSPG) to close to 9%, sending shares in the travel food-to-go specialist to record highs.
The global investment management corporation, which reportedly pays former chancellor George Osborne £650,000 a year to work one day a week, increased its share in SSP to 8.6% of voting rights.
BlackRock Investment Management previously held a 4.8% share in the listed airport and railway concessions business, but passed the 5% threshold that requires the transaction to be reported under UK law.
Shares in SSP are up more than 1% since Monday morning to 483.2p – the highest level for the stock since its July 2014 flotation – valuing the group at £2.3bn. The business has more than doubled in value from its IPO when it floated at 210p, making SSP worth £997m at the time.
Shares are up almost 25% so far in 2017, with a 38.5% increase in underlying profits to £42.8m reported last week for the six months to 31 March. Revenues jumped 8.1% to £1bn at constant currency exchange rates and 19.6% at actual rates, with like-for-like sales up 2.9% as SSP benefitted from air passenger travel growth and retail initiatives.
SSP operates more than 2,200 retail concessions at about 140 airports and 280 train stations in 30 countries around the world and is best known for its Upper Crust, Millie's Cookies, Burger King, Starbucks and Hard Rock Café brands.
The group is headed by former WH Smith CEO Kate Swann and was demerged from FTSE 100 caterer Compass in 2006.