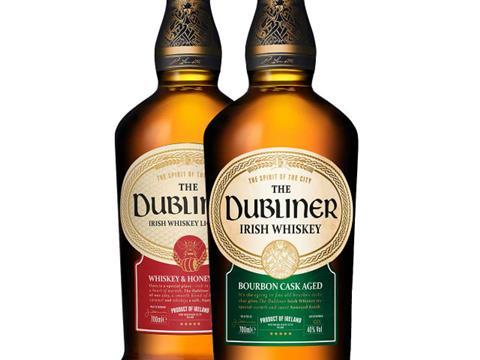 London-listed Stock Spirits Group (STCK) has struck a deal to acquire a 25% stake in the Irish whiskey division of Quintessential Brands Group for up to up to €18.3m (£16m) in cash.
Quintessential's Irish brands, including The Dublin Liberties and The Dubliner Irish Whiskey, range from ultra-premium to standard whiskey products, which are currently on sale in more than 30 countries, with in excess of 32,000 nine litre cases sold in the 12 months to 31 March 2017.
The investment by Stock, which principally sells its spirit brands in in Central and Eastern Europe, will allow the business to capitalise on a growing demand in its key markets of Poland and Czech Republic for whiskey.
Stock had a turbulent year in 2016 with a new CEO brought in amid a boardroom tussle between activist shareholder Western Gate Investments and the former management team.
CEO Mirek Stachowicz said: "We are delighted to be partnering with Quintessential Brands in an exciting Irish whiskey business and to be adding these outstanding brands to our portfolio. We have already developed strong whiskey category management capabilities courtesy of our distribution agreements with our agency partners, and see these brands as being highly complementary to that platform.
"We see significant potential for the brands globally, including in our core markets of Poland and Czech Republic, and are confident that they will complement our strong market positions in vodka, herbal bitters, brandy and limoncello. We are hopeful that this will be the start of a long and fruitful working relationship with Quintessential Brands."
Quintessential is currently building The Dublin Liberties Distillery in the centre of Dublin, a snew distillery that will also include a visitor and brand experience centre. Stock's investment will be primarily used to complete the construction of the distillery, accelerate advertising and promotional investment in the brands, and to finance working capital and stock maturation.
The project will take a year to complete, with maturation of the whiskey taking at least three years.
Quintessential Brands Group co-founder Warren Scott added: "This investment and partnership with Stock Spirits comes at the beginning of a very exciting next phase of the development for our Irish whiskies. We are a brand-led business and both The Dublin Liberties and The Dubliner Irish Whiskey have developed great traction in more than 30 markets with significant potential for further growth and range expansion in the coming years.
"We are delighted to be working with Stock Spirits, and towards the completion of the Dublin Liberties Distillery which will be a home for the brands and an exciting new visitor experience in the heart of Dublin."
Quintessential Brands Ireland Whiskey (QBIW) was a 100% owned subsidiary of Quintessential Brands, an independent spirits business that owns, manages, markets and distributes a portfolio of spirits brands internationally from manufacturing operations in the UK, Ireland and France.
Quintessential Brands will continue to provide blending and bottling services after completion of the deal, as well as sales and marketing support. Stock will be entitled to nominate two of the five directors on the board of the Irish division.
Consideration will comprise an initial cash payment of €15m for the 25% equity interest, and a deferred cash consideration of up to €3.3m, payable over a five-year period subject to certain performance conditions.
Following the investment, members of QBIW's existing management team, including Darryl McNally, general manager and master distiller, CFO Colin O'Neill and marketing director Sinead O'Frighil will continue in their current roles. In addition, Quintessential Brands co-founders Enzo Visone and Warren Scott will remain part of the executive management team of QBIW.
Shares in Stock are down 0.3% to 164.5p today.