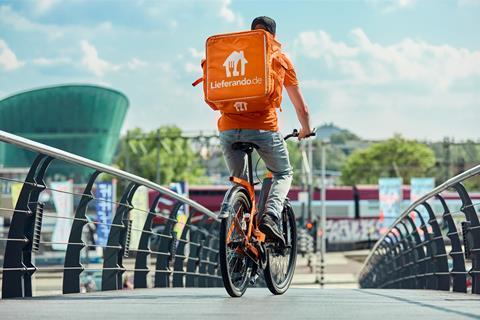 Takeaway.com is to merge with Just Eat to create one of the world's largest meal ordering and delivery firms.
The Dutch online meal ordering firm's £5.9bn all-share offer was today accepted by 80.4% of Just Eat's shareholders.
"Just Eat Takeaway.com is a dream combination and I am very much looking forward to leading the company for many years to come," said Takeaway.com CEO Jitse Groen in a statement today.
"I am thrilled," he added.
According to the two companies, the merger makes it the second largest food delivery player globally and the largest outside China. Just Eat Takeaway.com – being referred to internally as 'Jet' – will be the market leader in 15 of the 23 countries in which it operates.
Takeaway.com has operations in the Netherlands, Germany, Belgium, Poland, Austria, Israel, Switzerland, Luxembourg, Portugal, Bulgaria and Romania, while Just Eat operates in the UK, Australia, Brazil, Canada, Denmark, France, Ireland, Italy, Mexico, New Zealand, Norway, Spain and Switzerland.
Just Eat says it has 19.6 million customers and Takeaway.com claims 16.7 million customers.
The merged company will be led by Takeaway.com chief executive Jitse Groen. Its headquarters are expected to remain in Amsterdam.
Takeaway.com had been locked in a bidding battle for Just Eat since August with Prosus, the Dutch-listed investment vehicle of South African conglomerate Naspers. The two suitors each upped their offers and waged a war of words to secure a deal with the British food platform.
The accepted offer – the one recommended by the Just Eat board – leaves Just Eat shareholders with 57.5% of the combined group with an implied value of 916p per Just Eat share.