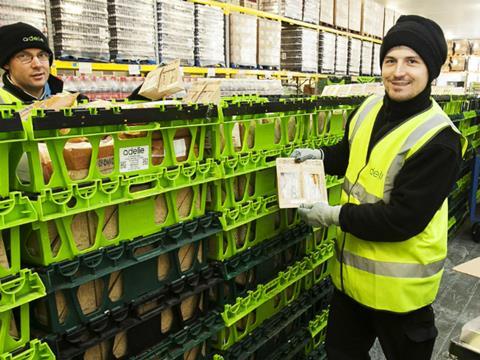 Chilled food to go manufacturer Adelie Foods has bought Enniskillen sandwich and fresh food company The Bite Group from administrator Deloitte.
The Bite Group, which supplies a wide range of branded and own label chilled ready-to-eat foods, and third party products, to the retail, foodservice, coffee shop and travel sectors, fell into administration on Friday after reportedly facing cashflow difficulties when it lost a contract.
Tesco, Spar, Costcutter and Dunnes are among retailers The Bite Group supplies, according to its website.
A spokesman for Adelie said that it had moved quickly to purchase Bite from the administrator to not only safeguard employees' jobs but to enable it to continue to supply existing customers.
Neither party would disclose the purchase price and no one from Deloitte was available to comment.
Bite founder and MD Michael Keogh is set to remain with the business as part of Adelie Foods Ireland.
"Both companies have great synergies. We are hoping to deliver sandwiches across Ireland to make Adelie the largest sandwich company across the island," he said.
"I'm delighted to move on to the next phase, which is a very exciting phase in the company's development delivering Adelie Foods Ireland as the number one sandwich company on the island. I'm delighted to be part of the team that will deliver this."
The Grocer understands Adelie first approached Bite five months ago.
"There's going to be a lot of good news coming out of this company in the coming weeks and months," Keogh said.
Adelie said the deal would further strengthen its own manufacturing and distribution operation and provide the company with access to the growing Irish food to go market.
Mark Keating, Adelie's director of international business will oversee the integration.
"The deal is a great opportunity for both businesses and will allow us to extend our existing customer offer and enable them to share with us the exciting opportunities that lie ahead. I am looking forward to working with its founder, Michael Keogh, over the coming months," he said.
Adelie Foods' chairman, Per Harkjaer, added: "This will further strengthen our intention to be the leading food to go supplier in the UK & Irish market. I am extremely excited by the opportunities that the deal will provide both us and our customers for future growth."
Bite invested in a new 20,000 sq ft "state-of-the-art" production facility in Enniskillen in 2007. It has distribution centres in Enniskillen, Belfast, Dublin and Cork.