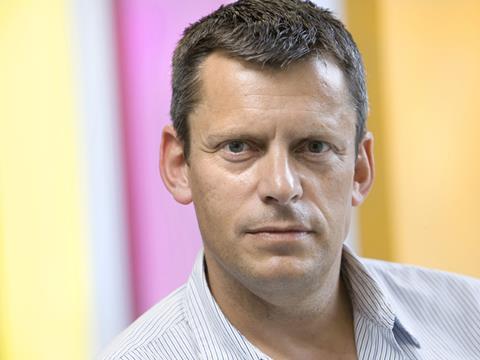 If the planets had aligned differently, the United Biscuits management team would now be leading perhaps the UK's premier listed dedicated food business.
An IPO of UB seemed the preferred exit path for its private equity owners Blackstone and PAI Partners until the 11th hour, when it was snapped up by Turkey's Yildiz food group, owner of fellow international biscuit manufacturer Ülker Bisküvi, on Monday.
If CEO Martin Glenn is disappointed by the outcome, he is hiding it well. "It was the best bid and we think it's the best outcome for the company," he says. "Yildiz were the people we thought would give us the most opportunity outside the UK and offers the most scope for growth in the future."
In effect, the option of an immediate IPO was taken off the table by dramatically worsening equity market conditions, which have seen other float contenders like Aldermore and Virgin Money pull their listing plans in recent weeks.
"We received very good feedback from the IPO as there aren't many food suppliers similar in profile to ourselves on the FTSE," Glenn says. "But it came down to economics: the valuation wasn't attractive enough to our investors."
Valuation
With a cash and equity deal Yildiz is believed to have valued UB at more than £2bn - significantly more than rival bids from Kellogg's and Burton's Biscuits.
But it is more than just cold, hard cash that won the day as Yildiz also offered the cleanest, least complicated solution.
The Turkish food group is in a position to complete the deal next week, while Burton's would have faced significant regulatory hurdles despite its pledge to sell its Cadbury licence in the UK to Mondelez (a licence it will surely keep now its UB hopes are dead).
A City source said the deal represented an ideal buyer for Blackstone and PAI as it offered "a clean exit and a good price", but Yildiz is equally pleased.
Yildiz CFO and president Cem Karakas said the companies were like "two lovers almost created for one another.
"You cannot be a global biscuit business and not in the UK, but also if you look at the markets where UB is strong, we are weaker and vice versa."
The two biscuit businesses even share the same initials.
He points to UB's additional strength in India and Western Africa, compared with Ülker's presence in East Africa, the Middle East, North America, Japan and China. The companies have some overlap in Saudi Arabia, but Ülker is significantly larger.
Despite the combined Ülker and UB representing the world's third-largest biscuit maker, the two companies will remain separate, but strategically aligned entities - though Ülker's R&D capabilities will be merged into UB to develop products in the UK for the rest of the world.
"We know the management team at UB very well and respect them a lot," Karakas adds. "We are planning to run UB as a totally independent business in the same way we do with [chocolatier] Godiva."
Manufacturing investment
This includes sticking to UB's existing three-year growth plan and capex commitments, which Glenn says accounts for about 6% of net sales over the next three years (50% higher than average for a food business).
The investment in UK manufacturing will make UB something of a supply hub for international markets, which Yildiz sees as a key growth opportunity for UB. While UB is growing at 2% to 3% per year in the UK, Yildiz predicts its ­ex-Europe sales will grow at an average of 16% annually up to 2017.
An eventual IPO of the Yildiz biscuit business is also possible - though Karakas notes nothing will happen for a number of years and it would retain a significant stake in any float as a "lifelong" investor.
One pertinent question remains: after all the progress Glenn has made in modernising UB and improving working practices, will he be there to see the three-year plan through?
Glenn is adamant he is going nowhere. "They've bought into our three-year plan and I'll enjoy working for them," he says. "Going through a sale is an unsettling process but I'm glad the solution at the end of it is the one we most wanted."