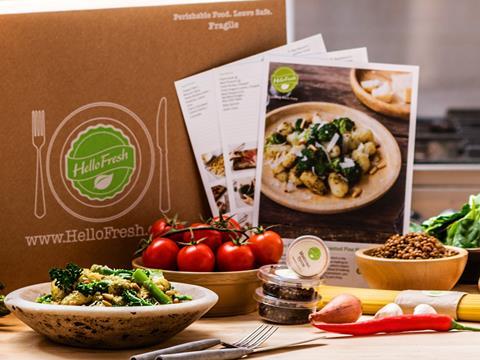 UK food and drink M&A is set to hit its highest level since 2007 after another hike in deals in the third quarter, according to Grant Thornton. However, activity is still not transferring into listings after another high-profile IPO was pulled.

Rocket Internet-owned HelloFresh has pulled its €2.6bn Frankfurt IPO this week due to unfavourable market conditions and a reported lack of investor interest due to the valuation.

It becomes the latest in a line of European food and drink companies, including Moy Park and United Biscuits, to explore a mutli-billion pound IPO but ultimately decide against a listing.

Trefor Griffith, head of food and beverage at Grant Thornton, said trade buyers and private equity were willing to pay higher multiples for food and drink assets because "there is so much pressure for consolidation within the industry and a huge sum of private equity cash that's ready to invest".

He added that the UK supermarket price war and range rationalisations were creating clear winners and losers among suppliers and driving up valuations in certain sectors - making the winners more valuable. "You can see that with some of the multiples being paid in growth categories like health and wellbeing," he said.

Grant Thornton's third-quarter M&A report has found that deal volumes increased to 54 transactions worth £4.5bn from 51 worth £4.1bn last quarter.

In the year to date, there have been 149 deals involving a UK/ Irish player, a 25% increase on the same period last year.

Third-quarter figures were boosted by a number of mega-deals - including the £2.1bn European Coca-Cola bottling merger and Nomad's Findus acquisition.

The desire for companies to access new geographical markets or new product sectors was continuing to drive activity, Griffiths added.