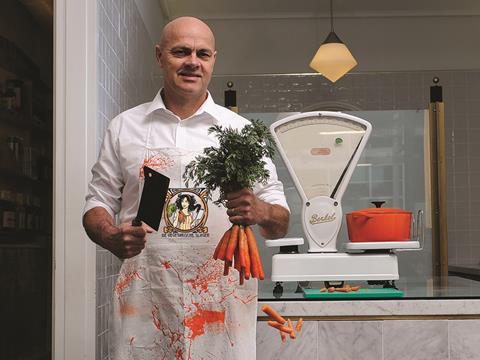 Unilever has acquired Dutch meat alternative brand The Vegetarian Butcher for an undisclosed sum.
The fmcg giant said the purchase, which is due to be completed by the end of the year, fitted in with a strategy to expand its portfolio into plant-based foods that were "healthier and had a lower environmental impact".
The deal would also allow The Vegetarian Butcher to take the next step in its ambition to grow into "the largest butcher in the world", using Unilever's international network across 190 countries, said founder Jaap Korteweg.
"We want to take the next step – conquer the world," he added. "It is our mission to make plant-based 'meat' the standard. We believe that with Unilever's international network, this acquisition will help to accelerate our mission."
The brand was established by former livestock farmer Korteweg in 2007 after he became a vegetarian, and employs 90 staff, who are expected to remain with the business under Unilever ownership.
Unilever and The Vegetarian Butcher started working together in 2016 when they jointly launched two vegetarian products – Vegetarian Meatballs in Satay Sauce and Vegetarian Meatballs in Tomato Sauce – under the Unox brand in the Netherlands.
Products under The Vegetarian Butcher brand are available across independent retailers in the UK and in Waitrose, which currently carries four soy-based SKUs: No Chicken Nuggets, Little Willies sausages, No Chicken Chunks and the MC² Burger.
"The Vegetarian Butcher is a brand with a clear mission, many loyal ambassadors, a good following on social media and a strong position in the market," said Nitin Paranjpe, Unilever's president of foods & refreshment.
"The brand will fit in well within our portfolio of 'brands with purpose', which have a positive social impact, are better positioned to meet the needs of consumers and are growing faster. Importantly, this acquisition will help us to accelerate our journey towards more plant-based food."
The acquisition follows a flurry of NPD activity by meat alternative brands and the main supermarkets this year, and comes ahead of next month's Veganuary campaign, which is aiming to convert more than 300,000 shoppers to vegan diets.