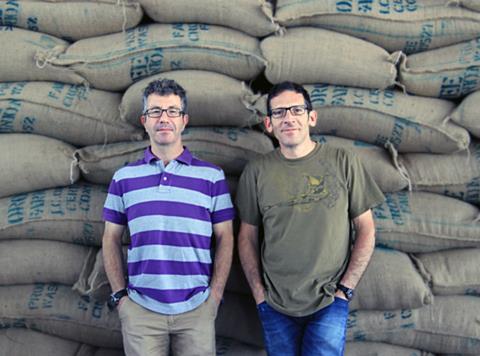 East London speciality coffee supplier Union Hand-Roasted Coffee has announced the acquisition of Brew Lab, the Edinburgh artisan coffee bar.
The deal for an undisclosed amount was the final step for Union to "complete the link between coffee seed and cup" said the business, which was founded in 2001. It sources and roasts coffee, supplying it nationwide to high-end coffee shops, restaurants and fine food stores, and to shoppers via its online CoffeeClub subscription service. In 2016, Union established Campus, a small-batch roastery and training centre where baristas and members of the public can develop craft coffee skills.
Brew Lab opened in 2012 to serve single-origin filter, espresso and cold-brew coffees, as well as artisanal food with local provenance. Founders Tom Hyde and Dave Law will remain in charge of the business and will also head Union's café operations and cold brew coffee operations – while the café will be used by Union "to showcase the very best of its coffee".
Union had "long admired what Brew Lab was doing" said Union co-founder Jeremy Torz. "When looking for partners with café expertise, we found kindred spirits with Tom and Dave. With the craft coffee boom sweeping the nation, we're excited to be having a base outside London."
Hyde added that Brew Lab would "gain a huge amount" of expertise from its deal with "such a pioneering business as Union".