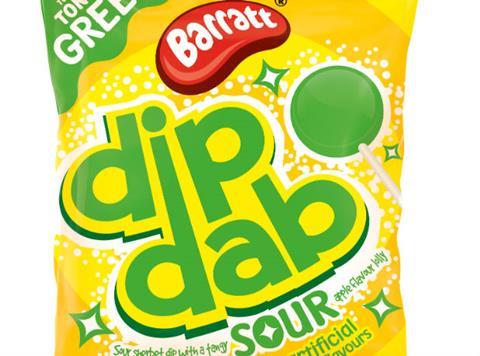 The £100m-plus acquisition of Sherbert Fountain maker Tangerine Confectionery by Ireland-based food group Valeo Foods has been completed.
The deal, which was reported on last week, joins Tangerine with fellow British confectionery brand Big Bear, maker of Fox's Glaciers, Poppets and XXX mints.
Valeo purchased Big Bear just last year, and its acquisition of the Refreshers and Dip-Dab manufacturer is the twelfth deal by the fast-growing, Capvest-owned consumer group.
Sources close to the deal told The Grocer last week that Valeo plans for its two confectionery businesses to work closely together, with Tangerine having successfully undertaken a turnaround in performance.
Tangerine employs approximately 1,200 people across five sites in the North of England and had previously been owned by PE giant Blackstone, which purchased the company in 2011. It began to dismantle the company last year with the sale of Tangerine's popcorn arm, Butterkist, to Intersnack in July 2017.
The Competition and Markets Authority (CMA) still needs to clear the transaction and the takeover body announced on Wednesday it had opened an initial investigation into the deal.
The CMA will look to see if the merger will create a "substantial lessening of competition" in the sector.
Valeo must run Tangerine separately and delay any integration plans until the CMA gives the deal the green light.
"This is an exciting development for our business as this acquisition will further accelerate the growth momentum behind Tangerine's iconic brands," said Tangerine Confectionery CEO, Anthony Francheterre.
"Tangerine and Valeo share a strong entrepreneurial culture and a shared focus on adaptability, innovation and agility and we look forward to being part of an ambitious and fast growing international food business."
Seamus Kearney, group CEO of Valeo Foods, said: "We are very excited about the acquisition of Tangerine which is in line with our strategic focus and builds on our recent acquisition of Big Bear Confectionery in the U.K. and Candy Plus in the Czech Republic during 2017.
"Tangerine is highly complementary to these confectionery businesses, with a focus on largely different technologies, channels and customers.
"We look forward to adding Tangerine's iconic brands to our growing portfolio of category-leaders."