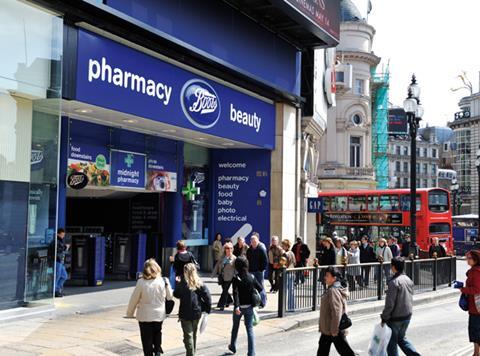 Walgreens has announced it intends to purchase the 55% of Alliance Boots its does not own in a £6bn cash and shares deal.
It currently owns a 45% stake in the company after agreeing a "strategic partnership" in 2012.
The combined enterprise will be named Walgreens Boots Alliance and headquartered in Chicago after Walgreens decided against shifting its corporate HQ to the UK for tax reasons.
The transaction is expected to complete in the first quarter of calendar 2015, subject to shareholder and various regulatory approvals.
The management team of the wholly merged firm will comprise senior executives from both companies, led by Greg Wasson as president and CEO of Walgreens Boots Alliance.
Stefano Pessina will become executive vice chairman, responsible for strategy and M&A, and chairman of a new strategy committee of the board of directors.
Pessina commented: "The expected creation of the new enterprise will represent the most significant milestone in the history of our group and, importantly, a very positive step for the future of the healthcare industry as a whole.
"Together with Walgreens, we have already made good progress over the past two years and I strongly believe that the merger will bring significant growth opportunities for both mature and emerging markets. "
Wasson added: "Expanding globally with Alliance Boots will make quality healthcare more affordable and accessible to communities here in America and around the world."
The wholly combined company will boast more than 11,000 retail outlets in 10 countries and a distribution network with 370 centres delivering to 180,000 pharmacies, doctors, healthcare centres and hospitals in 20 countries.