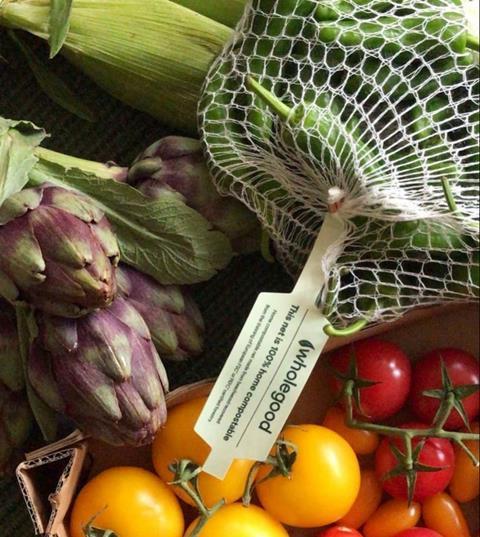 Organic fresh produce wholesaler Wholegood has raised fresh capital to safeguard its future, selling a minority stake to investment fund Metamorphosis Investments.
The multimillion-pound investment would allow Wholegood to fund its expansion plans, solidify its market position and support ongoing double-digit growth, the London-based company said.
Founder Carl Saxton-Pizzie said Metamorphosis' expertise in strategic investments and a shared vision for the company made the firm a "perfect partner for this crucial phase of our growth".
"With their support, we will be able to enhance our operations, expand our product offerings, and further solidify our position as a leading organic fresh produce wholesaler," he added.
"We are excited about the opportunities this investment brings and the value we will deliver to our customers."
Metamorphosis Investments director Yuanbo Liu said Wholegood's journey and Saxton-Pizzie's vision for the future "aligned directly with our investment approach" to support owner-operated businesses with growth potential.
The deal comes after The Grocer revealed in March that the business had hired advisory firm Kroll to secure growth funding following turbulent conditions in the wholesale market.
Saxton-Pizzie started Wholegood from the back of a van in 2007, bootstrapping the business and growing revenues to almost £30m by the 2021/22 financial year, with a growth rate of more than 65% in the past two years alone.
However, rapid expansion during the pandemic, as the business increased distribution with Q-commerce operations such as Gorillas, Gopuff and Jiffy, also led to a higher cost base as it took on new warehouse space, listed more than 1,000 additional brands and hired 60 more staff.
It pushed the company – which supplies organic fruit & veg and specialist brands to the likes of Ocado, Whole Foods, Planet Organic and Gail's – to a pre-tax loss of £1.8m in the year ended 31 March 2022.
Cashflow pressures were heightened by the collapse of Planet Organic in April this year, with Wholegood owed more than £400k when the grocery chain filed for administration.
An expanded supply agreement with Milk & More earlier in the year helped relieve the strain on the business.
"Wholegood has demonstrated exceptional growth and innovation, and tremendous entrepreneurial spirit," Liu added.
"I am passionate about supporting founders like Carl and businesses like Wholegood. The investment is intended to not only fuel Wholegood's expansion plans but also to support their mission of providing top-quality organic fresh produce to retailers and home delivery companies.
"I look forward to working closely with Wholegood's talented team to capitalise on new opportunities and drive further growth."