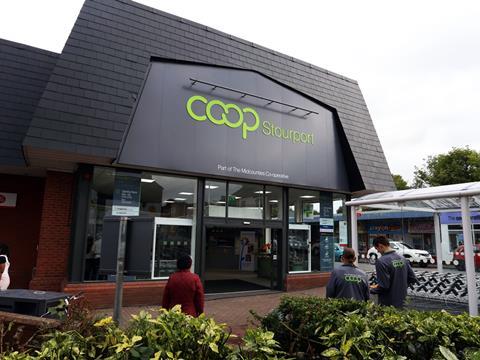 Midcounties Co-operative has launched a new 'village under one roof' store concept.

The new format at its Stourport supermarket in Worcestershire could be rolled out to other premier branches next year.

The 'village' includes the co-op's usual grocery range plus a post office, Coffee Republic café, and Midcounties Co-op healthcare and travel branches.

The healthcare section is described as a 'healthcare hub' where customers can access free health checks such as weight and blood pressure while a team led by a pharmacist manager will give advice on diet, exercise and quitting smoking. Hearing tests and vaccinations can also be booked.

In grocery, staff have been trained up to be "experts" in areas such as meat, fish, deli, bakery and BWS to help customers choose and give information and recommendations.

The £1.2m refit is described as "floor to ceiling" at the 15,000 sq ft store.

"As we're based in the heart of the community, we're committed to investing in Stourport and providing brand new services for our customers to enjoy," store manager Dean Marchant said.

The 'village under one roof' concept has been unveiled in tandem with the launch of a new marketing campaign called Best of our Counties to promote the independent co-op's locally sourced suppliers and products.

As part of this, the Stourport branch has doubled its locally sourced range with 200 new products from Worcestershire and surrounding counties, taking the total of locally sourced SKUs to 400.

"This is a new marketing concept as well as making sure our local produce is really hyper-local," a spokeswoman said.

The Warwick-based Midcounties is the largest independent co-operative society in the UK.