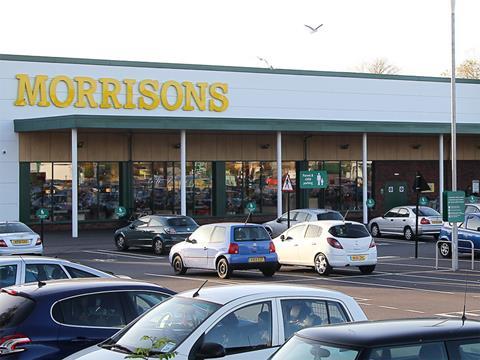 New Morrisons CEO David Potts has ordered stores to ditch the retailer's controversial Intelligent Queue Management system (IQM).
The system was used to determine how many checkouts to keep open at Morrisons supermarkets using infrared sensors that determine how many customers are flowing through the store.
However the tech, which was widely rolled out to stores in 2008 following a trial in which queue times fell by 5%, has been roundly criticised as ineffective by staff.
The move to stop using it comes as a result of discussions Potts and the Morrisons' retail team have had with staff and customers to understand how to make the checkout experience better.
It has been decided that Morrisons' checkout teams would make better and more balanced decisions compared to the IQM computer system, hence the changes will come in with immediate effect.
The retailer is also to stop using 'scan rate' which measures checkout staff' performance by calculating how many products they scan per minute.
Instead they will be mainly measured on their level of personal service and teamwork.
"We intend to be an organisation that listens very hard to its customers and staff and, wherever possible, responds quickly," said Potts.
"Our colleagues in our stores are best placed to use their experience and personal judgement in deciding how best to serve their customers, keeping queues low at the checkouts and improving the customer's shopping trip."
Potts, who joined Morrisons last week, has been tasked primarily with turning round the retailer's sales by focussing initially on the core supermarket estate. He has already introduced a new 'Team Work' initiative that will see all 2,000 head office staff spending at least one week in-store every year.
Potts confirmed that he will be working in-store over Easter week as well as around 1,000 head office staff.