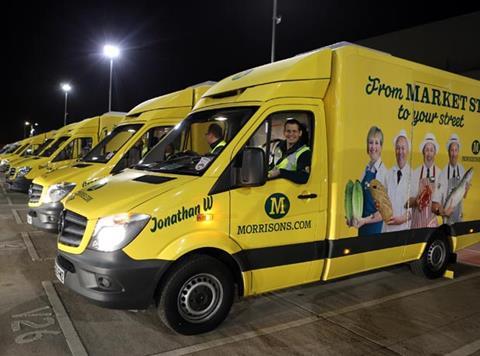 Morrisons has started making deliveries in Manchester, three months ahead of schedule.
The retailer had originally planned to bring its online operation to the North West in the autumn but started deliveries this week at the same time as a rollout in South Yorkshire.
Morrisons now has the capacity to deliver to more than 807,000 homes across the Greater Manchester area and more than 148,000 homes covering Hull and Beverley.
From this week, Morrisons will also be offering chilled beer, wine and soft drinks as part of its online grocery offer.
This is a key defensive play by the retailer as it looks to target shoppers in its northern heartland. When it first launched online in January, Morrisons CEO Dalton Philips said almost a third of its customers currently shop for groceries online with a rival and so the move into its heartland were a key part of its strategy to win back these shoppers for their home deliveries.
"We're proud of our Northern heritage and are delighted to arrive in Manchester and Hull," said Morrisons trading director of online food Jamie Winter.
"We want to challenge preconceived ideas of online grocery services by surprising shoppers with just how good an experience it can be with us."
Meanwhile it was reported at the weekend that Morrisons had begun trials of a new loyalty scheme. It is understood the retailer is currently looking at three different options – named Match & More, Miles More and Yello.
Match & More, which The Grocer revealed in April was one of the names under consideration, offers savings compared to prices at rivals similar to Sainsbury's Brand Match, while Yello offers instant rewards on specific products and is believed to be more akin to the MyWaitrose card.
Miles More expands on the retailer's existing fuel based Morrisons Miles card.
These pilots are understood to be at a very early stage and it is not yet clear which will make the final cut, although The Grocer expects the scheme to be launched officially around Christmas time.