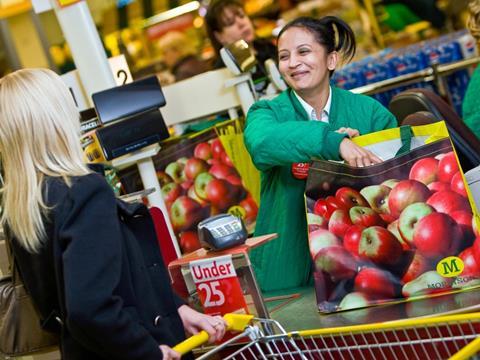 Morrisons is understood to be on the verge of launching a restructuring of its in-store management teams that could result in up 2,000 job losses.
The retailer announced last year it was trialling different management structures at a several of its newer stores, however it has yet to share details of how these trials have gone with staff or what learnings it plans to roll out through the wider estate.
It is understood that deputy, duty and category manager roles could be impacted with the creation of new team leader roles a likely option.
Press speculation today suggested that a consultation could be announced in the next couple of weeks. The move is likely to echo similar recent moves by Asda and Tesco.
Staff have become increasing concerned over the plans and have been posting comments on a Morrisons' employee forum since January. The general tone of the comments is a growing frustration at the lack of information coming from senior management.
"Well at least now it has made it to the press, I guess we will find out about it sooner rather than later!" said one poster reacting to the news today.
Last month Morrisons revealed that around 100 jobs were at risk at its warehouse in Wakefield, which currently employees 1,200 staff.
Morrisons said it refused to comment on speculation.