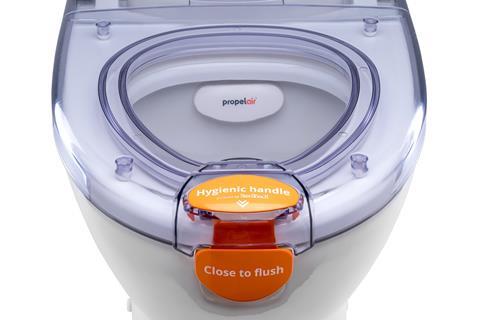 Morrisons is installing a new toilet system which claims to reduce the spread of Covid-19.
The supermarket has signed a deal with Propelair, which combines low water use and a high-speed jet flush system in its loos.
The company behind the design, which uses a closed-lid flush system, says it dramatically improves hygiene and reduces aerosolised germs as well as saving water on flushing.
The toilet rollout will begin at Morrisons head office building in Bradford next month with plans for a wider expansion across Morrisons 500 stores, which include around 2,500 toilets.
"Reducing our impact is part of good shopkeeping," said a Morrisons spokesman. "It makes sense not only from an environmental perspective, but it also ensures efficiency throughout our supply chain and operations. We were the first major supermarket to be awarded the Carbon Trust Standard in 2008 based on a range of activity at the time which we continue to this day."
"This is a very exciting time for the company," added David Hollander, CEO, Propelair and former Dyson MD. "Propelair is a big advance in water saving and given we all need the loo, has huge implications for everyone."