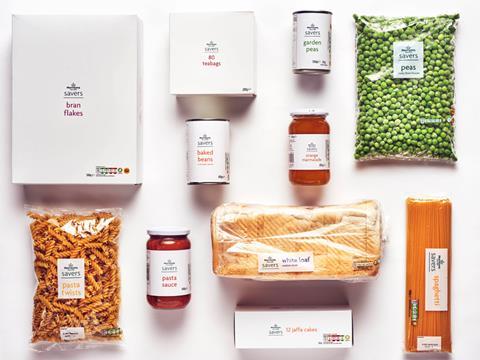 Morrisons was working with Carlyle Group on the global private equity giant's rescue plan for Palmer & Harvey, The Grocer can reveal.

Carlyle's decision not to proceed with an offer for the wholesaler giant proved the final nail in the coffin for P&H and was the catalyst for its collapse into administration on 28 November.

Carlyle had been in a period of exclusivity to buy P&H since 27 October. It had previously been understood it was lining up McColl's founder James Lancaster as a potential chairman of P&H after it had taken over the business, but until now Morrisons involvement had not been made public. The Grocer understands there had not been a formal agreement between Morrisons and Carlyle, and that the retailer had not made any financial commitments. However, it was supporting Carlyle's move.

This could have been with a view to an eventual takeover of P&H or, more likely in the short term, an agreement for P&H to handle the distribution for Morrisons' supply deal with McColl's, which kicked off at the beginning of this year.

However, a source with knowledge of the plan said ultimately the plans did not stack up for either Carlyle or Morrisons.

"Carlyle was planning to purchase P&H, as everyone knows. But the numbers would only have worked if it worked with a retail partner, in this case Morrisons," the source explained. "Morrisons was keen to do a deal, but in the end the margins weren't there for everyone to make money."

Morrisons declined to comment.

Meanwhile, this week Morrisons overhauled its own label budget range Savers, with new packaging and prices cut to as low as 20p for some everyday food items.

Savers is replacing M Savers, which first launched in 2011.