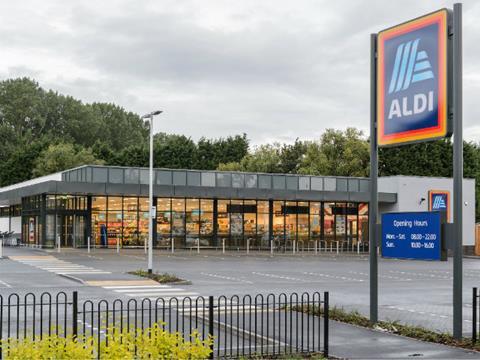 Aldi communications director Mary Dunn has been promoted to the newly created role of group director - brand and category for the supermarket.

Dunn has been communications director since 2015. She is currently in the process of handing over responsibilities to her replacement Richard Thornton before assuming her new role, in which her duties are to include Brexit preparations.

"After handing over, that's when I'll get a chance to get stuck in," she told The Grocer. "We are trying to plan for the worst case scenario [of Brexit] and also the best case scenario."

Dunn has been at Aldi since 2003, as area manager until 2006 and then logistic director. An Oxford graduate, she began her career with an internship at the Court of Justice of the European Union in 2000 before becoming a resort manager for tour operator Le Ski.

Aldi's Brexit preparations made headlines last month, with The Times reporting the supermarket had emailed suppliers "to help understand the potential implications" and "mitigate any negative impacts".
In a subsequent interview with The Grocer, Aldi CEO Giles Hurley said: "The overriding concern about Brexit is, will our customers be affected by it? They may not be. I guess it depends what comes. This is not a doomsday scenario by any stretch. It's about talking to our suppliers and understanding what potential hurdles or obstacles they see and effectively trying to work through those with them."

He added: "We're working with the BRC, engaging with the government to try and get clarity as quickly as we can and once we know more we can do more."

Thornton took the role of communications director in July, having previously served as Aldi's corporate communications manager since March 2014.

Before joining Aldi, Thornton was marketing manager for Westfield shopping centres, breakfast show producer for Gem 106 radio in the East Midlands and regional marketing manager for Bupa.