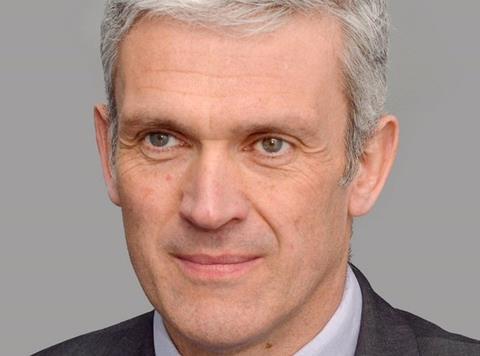 Former MRH GB managing director Andy Cresswell is set to join Bestway as chief retail officer.

Cresswell will take up the newly created role on Monday, and will in effect replace Bestway Retail MD David Robinson, who is leaving the wholesaler to become chief operating officer at Pets at Home.

Robinson had been responsible for the former Conviviality Retail brands that Bestway bought last year for £7.25m, including Bargain Booze, Wine Rack and Central Convenience.
According to accounts filed at Companies House last month, Bestway Retail recorded a pre-tax loss of £267,000 on sales of £80.5m for the three-month period that covered the Conviviality deal in April to its end of year on 30 June.

At the time Robinson told The Grocer the losses were not as severe as it had expected and insisted the business was now stabilising from the turmoil surrounding the collapse of previous owner Conviviality.

Cresswell has a wide range of experience in senior retail roles from a career spanning 30 years since starting as a trainee store manager with Safeway in 1988.

He left his most recent role as MD at MRH in August. Before joining the forecourt operator he spent 14 years at Midcounties Cooperative, including a five-and-a-half-year spell as deputy CEO. He has also previously worked for Somerfield and Tesco, and remains a director of the Association of Convenience Stores.
"I am thrilled to be given the opportunity to lead the Bestway Retail estate of company owned and franchise stores within the Bestway Wholesale businesses during such an exciting and challenging period for the retail sector. I believe we have great potential to grow the business and its' brands including Central, Bargain Booze and Select Convenience and I will continue supporting the development and growth of Franchisees, utilising the knowledge and experience of two retail businesses having been brought together," said Cresswell.
"My focus will be to continue developing on the work completed by David Robinson and the team in stabilising the Bestway Retail business following the acquisition from Conviviality. With the work already completed to ensure the Bestway Retail business is once again profitable, introducing new ranges including the best-one own label and an increased chilled range and improving the rebate for Franchisees, we can now focus on the needs of customers and consumers and work on a relevant proposition for each fascia to consistently deliver and grow the network of stores."