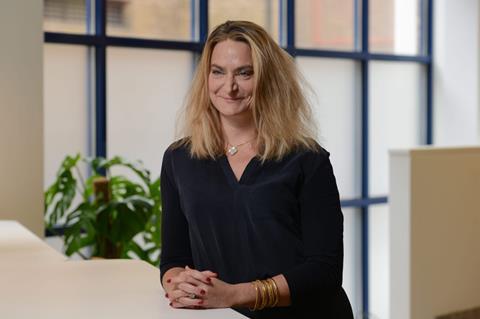 Anne de Kerckhove is replacing Malcolm Wall as chairman of loyalty scheme technology specialist Eagle Eye Solutions.
De Kerckhove will join on 1 October as non-executive director and will take over as chair at the conclusion of the AGM in November, when Wall will step down.
De Kerckhove has previously held several senior executive roles, including global director of Reed Elsevier and COO and international MD at Inspired Gaming Group.
Eagle Eye described her as an "experienced board director, with extensive knowledge across the technology, media and entertainment industries, leading and advising high-growth and acquisitive businesses".
Wall has been with Eagle Eye for nine years, having joined the board as a non-executive director in 2014, taking on the role of chair in 2016.
During his tenure, he has overseen Eagle Eye's evolution on the public markets and the expansion of the group's offering, customer base, geographic reach, and growing profitability.
De Kerckhove said: "I look forward to leveraging my international expansion and M&A experience in helping Eagle Eye to harness and exploit its growth ambition and capitalise upon its strong market position."
Wall added: "It has been a pleasure to have been a part of Eagle Eye's journey for the past nine years and to have witnessed its remarkable evolution to become the leading provider of personalised digital marketing capabilities to tier-one retailers globally.
"The group's future looks bright, and I am excited to see how Eagle Eye continues to grow under Anne's stewardship. I wish Anne and the board all the best in ushering Eagle Eye into the next stage of its journey."
Eagle Eye CEO Tim Mason said: "I would like to give Malcolm my warmest thanks for the wealth of support and guidance he has provided to Eagle Eye and the board during his time as chair and on behalf of the whole company. I wish Malcolm all the very best for the future.
"I am delighted to welcome a chair of Anne's calibre to the board. I greatly look forward to benefiting from her experience and am confident she will be a valuable additional voice and guide on the board, as we work together to deliver on our considerable opportunity."