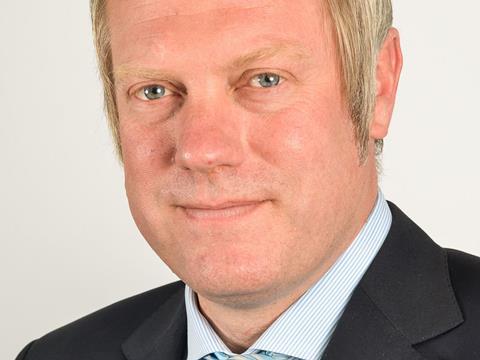 Barry Williams has been promoted to managing director of Poundland UK and Ireland, The Grocer can reveal.
Williams joined the discounter in February having left Asda, where he was chief customer officer, a year earlier.
Poundland executive chairman Andy Bond is moving to a wider strategic role as chairman of the retailer's owner Pepkor Europe, which is part of Steinhoff Group.
It is understood Bond felt Poundland needed its own direct leadership and had been impressed with the job Williams has been doing.Williams officially takes up his new role on 1 October and will assume responsibility for distribution and retail as well as trading.
He told The Grocer he was confident Poundland could continue to prosper having returned to like-for-like growth at the start of 2017 for the first time in two years, with the latest figures showing 2.5% like-for-like growth for the nine months to 30 June versus –6% as recently as 12 months ago.
"I'm very excited by the opportunities out there," he said. "We have made a lot of improvements but there is a lot more to go after."
In March, Williams said there was a "huge prize" to enjoy if Poundland improved availability on its 600 bestselling lines. He said these represented 40% of its business and a 5% increase in sales on these lines would equate to a 2% like-for-like overall sales boost.
This week Williams told The Grocer availability had improved but there was still room for improvement. He added that the expected rise in inflation also represented a growth opportunity for Poundland.
"If you are a consumer, what better way is there to avoid the impact of inflation than by heading to the UK's biggest fixed-price retailer," he explained. "The challenge then is for us to make sure we are doing better to absorb that impact."