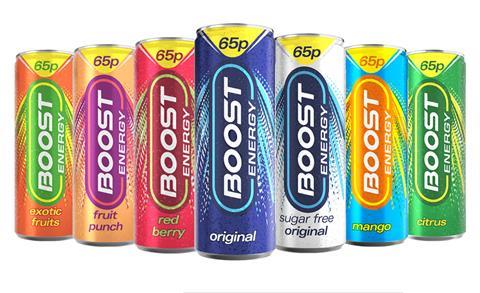 Boost Drinks has appointed Steve Armstrong as sales channel controller and Anjna Mistry as brand controller.
Armstrong has significant experience in the convenience sector across a range of sectors and categories including soft drinks.
He will join in the newly created position at Boost, having previously held senior positions at AG Barr, 2 Sisters, Mondelez and Mars.
"Steve's convenience experience will prove invaluable to Boost Drinks and our customers," said Boost Drinks sales director Colin Falconer.
"Convenience is a strategically important channel for Boost Drinks. As such we have created this new role and brought in a highly skilled controller to provide the leadership to support our wholesale retail clubs and delivered convenience partners."
Meanwhile, Mistry joins the business from manufacturer John Cotton, where she held the role of senior marketing manager for over four years.
She will lead the consumer marketing team, reporting to marketing and international business director Adrian Hipkiss and bringing a wealth of FMCG experience from companies including Hallmark Cards, Butterkist Popcorn, Wilko, Morrisons and Fox's Biscuits.
Hipkiss said: "Anjna joins us with incredible experience across retail and FMCG sectors and I look forward to seeing her deliver an accelerated growth programme at Boost Drinks."
The two new appointments come as part of Boost's wider plan for expansion, following the appointment of new wholesale controller Jon Francis in July.