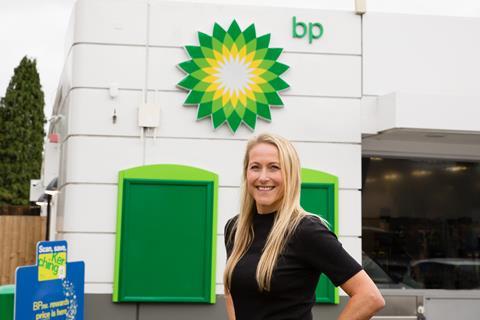 BP has hired former Lidl marketing director Claire Farrant as its new marketing VP for mobility and convenience retail in Europe.
Starting this week, Farrant will lead marketing activity to drive growth across BP's European retail business. She will focus on enhancing customer engagement, transforming its loyalty and digital marketing strategy, and leveraging strategic partnerships for sustained growth.
The oil company said Farrant's appointment was part of a wider investment into its convenience retail proposition, which includes the recent appointment of Joanne Hall from Sainsbury's as its UK retail operations director and Teresa Lindley from Waitrose as UK trading director.
Farrant will be replacing Elaine Tai, who is moving on to be a business development manager at BP-owned oil company Castrol in China.
"I'm thrilled to join BP at such an exciting time in its retail transformation," said Farrant. "I'm looking forward to working closely with the team to develop and implement a strong marketing strategy across our nine European markets.
"We're putting the customer at the heart of everything we do, focusing on growing our brilliant loyalty programmes and delivering an outstanding, convenient retail experience."
Farrant is bringing a breadth of senior marketing experience to BP. She joined Lidl in 2015 as marketing director, where she lead marketing operations including for Lidl's own reward programme Lidl Plus. BP said she contributed to the discounter's growth in market share and move into the UK's 'big six supermarkets'.
BP SVP for mobility and convenience retail in Europe Tracey Clements, who Farrant will report to, said: "We are delighted to welcome Claire to BP. Her exceptional leadership and proven track record of driving growth in the competitive supermarket sector make her a valuable addition to our team.
"Claire's arrival comes at a pivotal moment as we evolve our marketing strategy to align our convenience retail offering with changing consumer behaviour on the roadside."
Convenience is one of BP's five strategic transition growth engines, along with EV charging, hydrogen, bioenergy, and renewables and power. By 2030, it aims to double convenience gross margin with 10% year-on-year growth, and increase its number of convenience sites globally to more than 3,500.