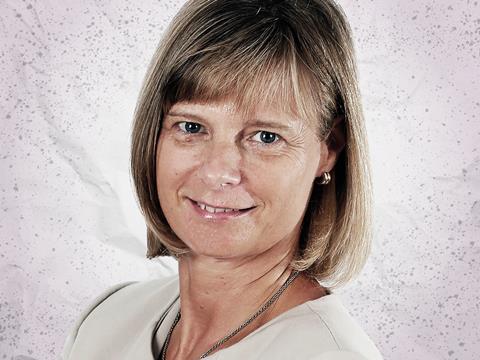 Moy Park has replaced CEO Janet McCollum with the former boss of Greencore's US division Chris Kirke.

The change at the top of the supplier comes nine months after Moy Park was acquired by US poultry giant Pilgrim's Pride in a $1bn deal.

Kirke, who will start in the role of president at the processor in the next few weeks, boasts more than 26 years of food industry experience.

He previously worked at now-defunct 2 Sisters Food Group-owned bakery RF Brookes from 1996 to 2005, before moving to ready meal manufacturer S&A Foods until 2008. Kirke joined Greencore as MD of its mineral water division in May 2008, before serving as MD of its food to go division from 2009 to 2015, when he became CEO of Greencore's US business.

While in the US, he managed more than 6,000 employees in 14 locations in nine states, and provided convenience food products for some of the largest retailers and brands in the US.

"Under his leadership, Greencore US grew revenues from $300m to $1.6bn through a mix of organic growth and acquisitions, transforming the business into a highly profitable industry leader," Pilgrim's Pride said.

He would bring a "strong track record of customer engagement and business transformation in the UK and the US to Moy Park", it added, and had been appointed to "drive accelerated growth, innovation and profitability".

Neither Pilgrim's Pride or Moy Park would comment on the reasons behind McCollum's departure after four years as CEO. However, it is understood she currently remains employed by the business.

"The Pilgrim's team is excited to have Chris join us to realise our vision of becoming the best and most respected company in our industry," said Bill Lovette, president and CEO of Pilgrim's Pride.

"His proven track record of delivering results for customers, and driving profitability in the UK and the US, will uniquely position the Pilgrim's European business platform for its next chapter of accelerated growth and innovation," he added.

"Janet was instrumental in establishing Moy Park as an unquestioned leader in the food industry in the UK," Lovette said. "She has accomplished a lot and we are grateful for her more than 25 years of dedicated service and commitment to Moy Park. As she hands the reins over to Chris, I want to wish Janet the very best in her next endeavour."

The company has also appointed Flavio Malnarcic, former executive business director at Moy Park, as CFO. Malnarcic has more than 30 years of financial experience, including positions with Cargill and Tyson Foods.

It comes as the processor undertakes a rebrand of the business to mark its 75th anniversary.

The new branding, featuring a chicken and the tagline 'the home of tasty chicken since 1943', is already visible on its Moy Park breaded chicken lines and is set to roll out across its fresh, ready-to-cook and barbecue ranges later in the year.