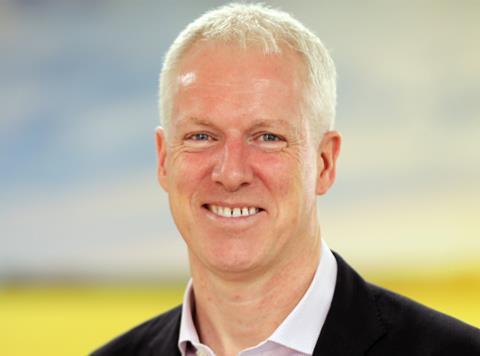 Weetabix Food Group has announced the appointment of Colm O'Dwyer as commercial director for UK & Ireland.
He has worked at Weetabix for three years as part of the drinks team. Since he took his most recent role – as general manager for Weetabix On The Go – in March 2016, the brand has grown to be worth more than £20m for the first time.
O'Dwyer began his career at ExxonMobil, becoming category manager for the Esso shops team, before joining Coca-Cola Enterprises (now Coca-Cola European Partners). He spent 18 years with the soft drinks giant, starting as channel marketing director – high street before going on to hold such sales & marketing titles as grocery channel marketing controller and commercial strategy director. He was sales & customer director for grocery when he left Coca-Cola for Weetabix in March 2015.
At Weetabix, O'Dwyer will work with Sally Abbott, group managing director for UK & Ireland. He will be responsible for leading the sales, trade marketing & category management team to deliver profitable growth and ensure the breakfast suppler maintains its position as the UK's number one-selling cereal brand. Last year, Weetabix experienced static value sales of £139.8m [Nielsen 52 w/e 9 September 2017].
Now was "a fascinating time" to take on the commercial director role, said O'Dwyer, as the evolving breakfast market faced "increased pressure for companies to do the responsible thing".
Weetabix had a "fantastic set of principles and pipeline of innovation" he added. "I'm already getting stuck in to make sure we continue to work with our retail partners to deliver better breakfasts to more households."
Having filled his new position on 1 February, O'Dwyer succeeds Kevin Fawell, who after four years has left Weetabix to take a career break with his family.
Sally Abbott thanked Fawell "for all of his hard work over the past four years and for his support and challenge during that time".