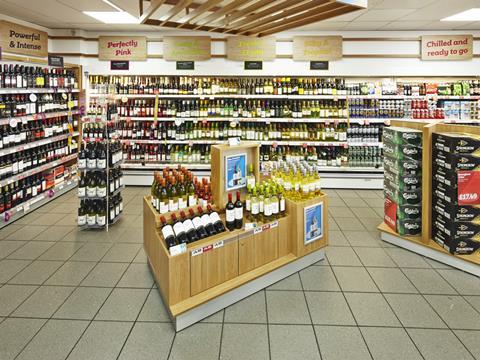 Drinks giant Conviviality has given its leadership teams a significant shake-up, in a concerted effort to streamline the business in the wake of recent years' acquisitions.
The Bargain Booze and Matthew Clark owner has merged all its drinks buying teams under Steve Jebson, who joined the business in 2015 as buying & planning director for Matthew Clark. He has been promoted to buying & insights director.
Conviviality said its changes would "truly leverage the scale of Conviviality with our suppliers as well as giving all of our supplier partners a clear route across our entire group".
The company has also merged the selling and marketing divisions of Conviviality Direct and Conviviality Trading, which will now be overseen by James Lousada. He will take up the role of commercial director from his previous post of MD at Conviviality Trading.
This meant Conviviality could "simplify" its customer support operations and "drive greater efficiencies through more effective pipeline and retention management".
Meanwhile, Mark Riley has taken up the role of operations director, having been MD of Conviviality's Bibendum business. His remit will be to "ensure the delivery of the most efficient supply chain", including management of Conviviality's Bristol-based customer contact centre and the company's entire logistics operation.
Neither Conviviality Retail nor the company's finance & legal departmental structure will be changed.
Logistics and distribution director Nigel Basey is to leave the business at the end of the current financial year. Mark Aylwin will also be stepping down from the company's board at the end of January, having "fulfilled his objective" of integrating Matthew Clark and Bibendum into Conviviality Direct.
These changes "mirror our operational model", said Conviviality CEO Diana Hunter. They would "enable us to lower the centre of gravity of the organisation, bringing decision-making closer to the customer".