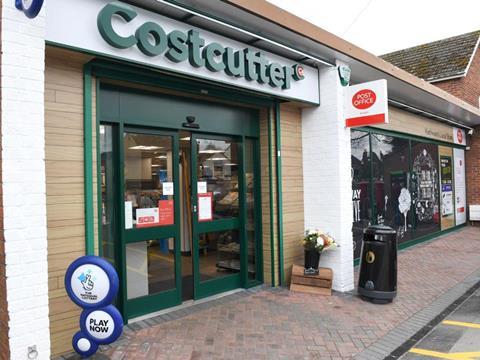 Costcutter has appointed former Tesco store director Mike Hollis as its new retail director.

Hollis brings over 20 years of retail experience across commercial and strategic roles and will take up the role on Monday.

He worked as Tesco Lotus Express MD in Thailand for 20 months until 2014, overseeing 1,450 stores and supervising 13,500 staff as part of an aggressive expansion programme.

Hollis was also Tesco store director for London and the south east between April 2008 and June 2010, where he led 280 stores and opened over 35 stores a year. London was the flagship Tesco Express operation, bringing in over £1bn in sales and 40% of the format's profit. As part of his role, he had responsibility for 300 store managers and over 5,000 staff.

He joins Costcutter from Wickes, where he worked as COO for three-and-a-half years.

"I am pleased to announce that Mike Hollis will be joining the business as retail director in May 2018. Mike will be an exceptional addition to the executive team, bringing a wealth of convenience and retail sector experience into the business," said a Costcutter spokesman.

"Mike is really looking forward to joining Costcutter Supermarkets Group as we enter this fresh new era for our business, shaping the best convenience offer for our retailers and shoppers."

Jenny Wilson has stepped down from her role as customer director after four years with the convenience chain retailer as she enters semi-retirement.

Wilson's responsibilities spanned both marketing and retail. Hollis will take over her retail responsibilities, while marketing director Sean Russell will take up any remaining marketing responsibilities. Both will report to Costcutter CEO Darcy Willson-Rymer.

Wilson first joined Costcutter as marketing director in September 2014, a matter of months after Costcutter completed its switch from Nisa to P&H.

"After three-and-a-half years with Costcutter in both the marketing and customer director roles, Jenny Wilson has decided to semi-retire and focus her time on the smallholding and B&B she runs with her husband," added the spokesman.

"She is held in great respect both among our retailers and internally here at Costcutter Supermarkets Group. In her marketing leadership role she has been instrumental in transforming our marketing support and bringing the Shopper First programme to market, while as head of the retail team her support for retailers across the group has been unstinting."

These announcements come as Costcutter prepares to launch a supply deal with the Co-op on 28 May.