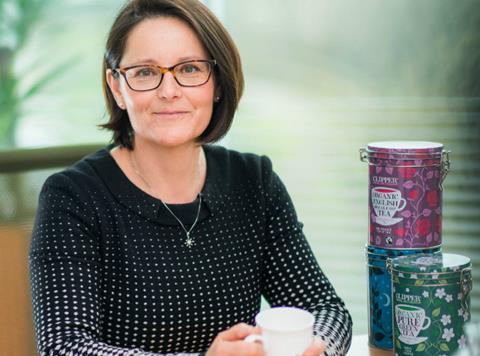 Wessanen UK has recruited Cristina Ramsay as its new technical & CSR director, as the owner of the Clipper Teas and Whole Earth brands looks to bolster its sustainability credentials.
Ramsay will be primarily responsible for supplier assurance and regulating the food safety, legality and quality of Wessanen products. She would be tasked with "directly supporting Wessanen UK's commitment to sustainable and ethical practices in line with the wider company vision, Connecting to Nature" the company said.
Ramsay brings more than 20 years' experience in UK food and drink, having started in late 1996 as a food law adviser at Leatherhead Food Research, where she spent more than five years before taking on the position of EU regulatory affairs manager at spice giant McCormick.
In September 2004, Ramsay joined Associated British Foods, starting as head of regulatory at Allied Technical Centre. She moved three years later to Allied Bakeries, first as technical account manager and then senior account technical manager. In the latter role, she was responsible for improving and maintaining standards across the Kingsmill maker's customer brand portfolio.
After more than 13 years at ABF, Ramsey took over this spring at Wessanen from Angela O'Donovan, who held the title of market quality director. O'Donovan is now an independent quality & sustainability consultant.
Ramsay had joined Wessanen "at a really important time, as we place a clear focus on our supply chain, our environmental outputs and our ethical credentials" said the company's HR director Ann Chambers.
Her appointment follows that of Wessanen UK CEO Emma Vass earlier this year.