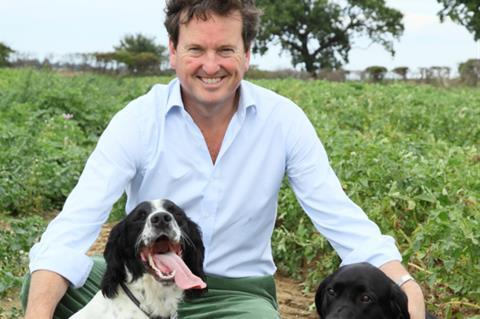 Manchester bakery St Pierre Groupe has announced the appointment of David Milner as non-executive chairman, having landed almost £7m of funding.
Milner is the former CEO of Tyrrells. He led the posh crisps maker for six years before it was sold in 2016 to Amplify Snack Brands – where he became international president. In April 2017, he took on the additional role of CEO UK & Europe, but then left the US company a month later as part of a management shake-up.
Milner took over as CEO of Lily's Kitchen last October, having been non-executive director at the premium petfood brand for four years. He replaced founder Henrietta Morrison, who took a new role of executive chair & global brand director.
There were similarities between the working practices of St Pierre and Tyrrells, Milner said. "Here at St Pierre, we have a quality product in a market desperate for supply. The company's growth in the past decade has been genuinely exciting, and the international expansion and new product development gives us huge scope to go to the next level."
His appointment comes as the supplier, which this month rebranded from Carrs Foods, has secured an investment of £6.7m from the Business Growth Fund and partner Lloyds Bank, facilitated by Grant Thornton. It would help St Pierre accelerate overseas growth and achieve its aim of doubling turnover in the next three years to £150m, said founder Jeremy Gilboy.
The bakery, owner of the Baker Street and Paul Hollywood bread brands, is currently stocked in 20,000 stores worldwide, including the US, with total sales last year reaching £69m.
"Both the new investment and the appointment of a chairman of David's stature gives us great opportunity to meet our targets and continue growing at a significant pace, Gilboy added. "We've worked hard to be where we are today, having grown from being a British family-run company into a fast-growing global bakery business."