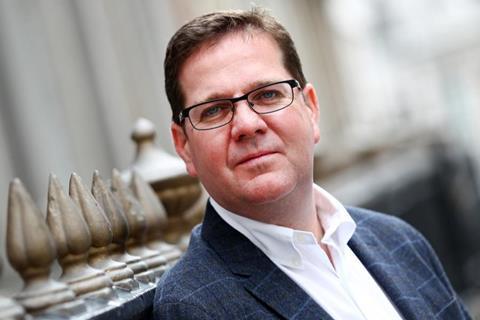 Typhoo Tea has bagged a new chief executive in the shape of Des Kingsley, who has held top-level roles in the food industry for more than 20 years.

Kingsley takes over from Somnath Saha, who stepped down last August after "one of the most challenging trading periods in recent history" when the tea maker slumped to a £20m loss.

Kingsley moves from Thanet Earth, an industrial agriculture and plant factory project consortium on the Isle of Thanet in Kent - the largest greenhouse complex in the UK.

Prior to his almost five-year stint there, he was managing director of S&A Foods for nearly four years, and was previously managing director of Samworth Brothers' Kensey Foods and chief executive of Oakdale Bakeries. He also held senior roles at Uniq.

Typhoo said Kingsley had extensive experience in business development, operational management, cultural change and company turnarounds.

It said he brought a broad range of management experience from many food categories, both branded and own label, including fresh produce, seafood, meat and poultry, ready meals, sandwiches and Cadbury desserts.

Karan Paul, Typhoo chairman, said Kingsley's appointment marked a new period of change for Typhoo at a "transformative" time for the tea industry.

The board was confident he could drive the business forward and unlock new opportunities for the future while focusing on delivering operational excellence, he said.

"His experience in global sourcing and establishing new supply chains across Europe, North Africa, the Americas and Asia will also bring a new strategic approach to driving supply chain synergies across international markets. We look forward to seeing where this leadership turnaround will take us next."

Kingsley said he would tackle the challenges Typhoo currently faced, developing new and existing prospects for the business, its brands and consumers.

"There will be a refocus on its products, across both brands and own label, as well as ongoing innovation and operational improvement.

"I am committed to ensuring that we build on such a vast wealth of brand heritage and carve a new future for the company, maximising our potential for success in this fast-paced, ever-evolving industry," he said.