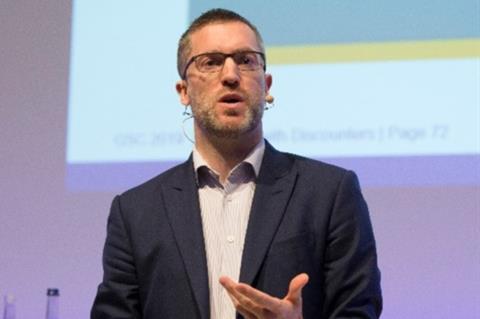 Diageo has hired a new off-trade sales director, The Grocer can reveal.
The spirits giant has appointed James Halliday, currently revenue & growth director at Nivea owner Beiersdorf. He will take up the role from 1 September 2019.
Prior to Beiersdorf, Halliday held roles at Johnson & Johnson as channel director for high street and business unit head for Tesco, e-commerce and field marketing. Before that, he worked at Mondelez as a senior account manager for Asda in the snacking and confectionery category.
Diageo GB managing director Dayalan Nayager said Halliday "joins Diageo with a breadth of experience and passion for the off-trade and we are delighted to welcome him to the team".
Halliday replaces Guy Dodwell, who left Diageo in summer 2018 for Bristol Distilling Co.
It comes six months after Nayager took over the reins from previous boss Charles Ireland, having previously led Diageo's global travel retail operations.
Nayager oversaw the migration of Diageo's travel retail division from Singapore to London and a restructure of that wing of its business.
The news comes as Diageo recently announced it had ploughed £360m into building a 'flavour house' and distillery for new brand Villa Ascenti, which debuted with an upmarket gin in May.
The spirits giant's senior innovation manager Adam Miller told The Grocer at the time Villa Ascenti would be the first of several "new to world" brands to launch over the coming year.