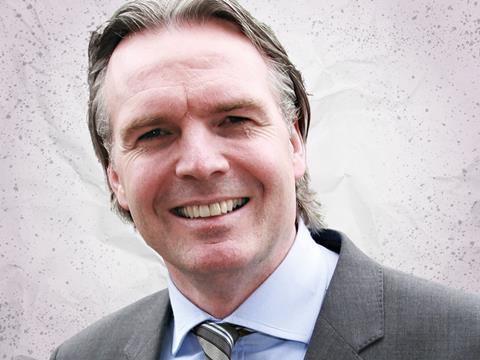 Former Müller group CEO Ronald Kers will take over from Ranjit Singh at the helm of food giant 2 Sisters next month.
Kers, who left Müller last May, will begin in his new role on 1 June.
Singh announced he would step down from the role of 2 Sisters CEO in February after 25 years in the role to become president of parent Boparan Holdings Limited.
His decision to step away from the day-to-day running of the business follows a turbulent period in the history of 2 Sisters.
The supplier was the subject of a high-profile investigation by the Guardian and ITV last September, which alleged food hygiene breaches at one of its chicken processing plants. Singh subsequently appeared before MPs on the Efra Committee, where he pledged it was "time to change" and promised a radical overhaul of the company's processes and procedures.
Kers' appointment underlined 2 Sisters' intention "to do what we say we're going to do", said Singh.
"I am pleased Ronald is joining 2 Sisters as CEO and we will benefit from his tremendous experience working in many of the world's leading global food businesses," Singh added.
"The last 25 years has been all about growing 2 Sisters. Today we have reset our direction and we are focusing back on our core strengths and getting back to what we do best – delivering great value, great quality food for our customers."
Following last autumn's scandal the company had already started to deliver on its commitments Singh said, by driving towards greater transparency, giving staff a stronger voice, and by simplifying a "complex" organisation.
"But there is so much more to do and Ronald can take the business performance to the next level. After 25 years as CEO, I am now taking on a broader leadership role as president of the BHL group, building on my entrepreneurial background and strengthening our financial position."
Dutchman Kers first joined Müller as UK CEO in 2012, and led a turnaround and transformation of the business which included the acquisition of the Dairy Crest liquid milk division.
He was appointed group CEO with responsibility for the dairy giant's global business in 2015 and brings with him more than two decades of experience at global FMCG companies including Nestlé and Procter & Gamble.
"We are already the largest food business in the UK but what I would like to do now is, with the help of all colleagues, customers and other stakeholders, is to transform the business from good to great to being the best everywhere we operate," Kers said.
"We need to build upon what we're good at, think about new ways of working, and get better day-by-day, in a way that our customers - and our colleagues - can see clearly. Do this and you build trust and reputation among all stakeholders and fundamentally you become a much more successful business. It's great to have been given an opportunity to play my part in helping to achieve this."
Boparan Holdings chairman Charles Allen added: "Ronald's reputation goes before him. He is a respected and admired global leader in the food sector and we are looking forward to him joining 2 Sisters as CEO. Ranjit has built an incredible business at 2 Sisters and set the bar high, but in Ronald we have found a highly capable successor who can build on 2 Sisters' strengths and ensure the business is well placed to deliver long term sustainable value for all its stakeholders."
Since last year's scandal, 2 Sisters has offloaded non-core business units including Goodfella's to Birds eye owner Nomad, announced the closure of its loss-making fish processor Five Star Fish, and confirmed plans to close its Cambuslang poultry factory in Scotland (with the future of Smethwick and Wolverhampton still to be determined) involving the loss of at least 450 jobs.
However, Singh and wife Baljinder's personal fortunes have fared much better, with The Sunday Times Rich List last week reporting a £202m rise in their worth to £746m.