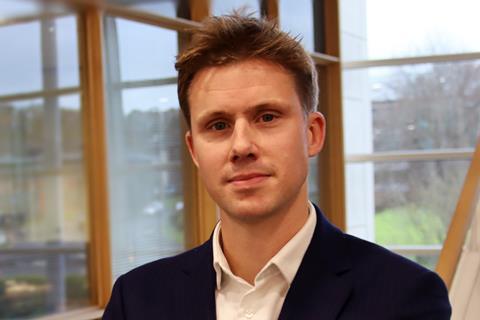 Logistics company Gist has appointed Tim Kerwood as CIO.
Kerwood has taken on the newly-created role and will be responsible for leading the IT and business solutions team.
He has a background in the food industry as he served in various senior roles with wholesaler Brakes from 2011 to 2019.
Prior to his current Gist role, he worked as chief technology officer for NCP Solutions for nearly two years.
"I'm pleased to join Gist at an exciting time and very much look forward to driving a new IT and business strategy to deliver further customer value," Kerwood said.
Gist, which delivers for retailers such as M&S, has also appointed a new health and safety director, Dan Platten.
Platten said: "Health and safety is at the core of everything we do at Gist" and that he was "delighted" to take up the new role and help drive the business' safety agenda forward.
Platten has previously worked in several lead health and safety jobs, including with construction multinational Skanska, Lendlease and William Davis Homes.
"I very much look forward to having Tim and Dan join us at Gist," said CEO Michael Chambers.
"They both bring a wealth of experience in their respective fields which will offer a fresh approach to how we run our business and continue to drive efficiency and continuous improvement."
The two appointments follow the recent announcement that former Tesco HR head Nick Williams had joined the business as group HR director.