Higgidy has hired Wahaca marketing boss Sarah Jackson and unveiled its first advertising campaign.
Jackson has joined the upmarket pie maker as marketing director, having led the casual dinng chain through "a highly successful closing and reopening strategy across all UK sites including the setup of the brand's Deliveroo partnership and a brand refresh", said Higgidy.
She "possesses the perfect blend of experience with her outstanding expertise in marketing strategy combined with agile implementation", said Higgidy CEO Rachel Kelley. "These skills will be crucial in the development of the Higgidy brand."
Prior to Wahaca, Jackson held a number of roles across big UK fmcg companies, including Unilever, where she worked as a brand manager across its UK foods and as a senior strategy manager in its global haircare division.
She was also previously head of marketing for posh babyfood brand Little Freddie, where she "played a pivotal role in securing key listings across UK grocery retail", said Higgidy.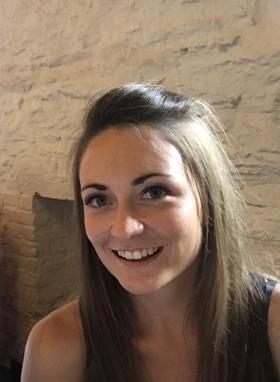 Higgidy was "in the midst of an exciting time of growth and innovation", said Jackson. "This evolution presents a huge opportunity for the business and I'm delighted to be part of the team driving this forward."
Indeed, it comes as the brand will also be embarking on its first advertising campaign, called 'Baked Generously'. The push would celebrate "the sheer amount of top-notch veg and ingredients lovingly packed into every hand-folded pastry case, showcasing the brand as leaders of quality and provenance", said Higgidy, and will run on YouTube for six weeks.
"Our competitors are increasingly using paid media to reinforce their brand credentials, as a brand that has a strong heritage in purposeful delicious savoury pastry we now need to venture beyond in-store marketing so we are reaching more people with our story," said Kelley.
As well as boosting its media spend, Higgidy has significantly expanded its product range over the past year amid surging sales during the pandemic.
March saw it make a play for handheld sales with the launch of a trio of slices – Ham Hock & Cheddar, Mature Cheddar & Onion, and Chicken, Bacon & Mushroom – in a bid to tap shoppers seeking convenient lunches while working from home.
It also partnered with Sainsbury's in May to roll out Higgidy-branded fixtures into 277 of the retailer's stores, complete with branded shelf strips, barkers and aisle fins.
In June it debuted a range of quiches with 'veg-packed' pastry – a new recipe incorporating mashed sweet potato, carrot and butternut squash purée, giving the pastry rim of the quiches 30% vegetable content.