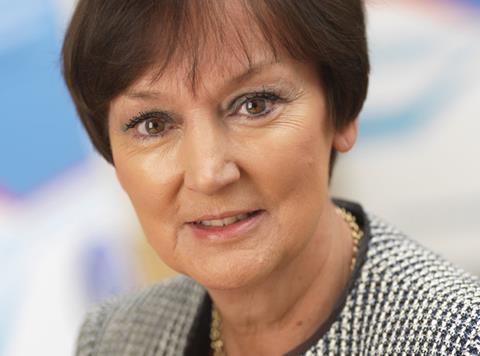 IGD chief executive Joanne Denney-Finch is to step down from the research and training charity in September after more than 20 years at the helm.

One of the food and drink industry's longest-serving bosses, Denney-Finch started in her role in the same year as Sir Terry Leahy became chief executive of Tesco, having previously worked in trading and supply chain roles including at Marks & Spencer.

She has overseen initiatives by the charity ranging from healthy eating to cutting carbon emissions, as well as overseeing IGD's team of researchers.

In 2015 she appealed to companies to use their "scale and leverage" to tackle the obesity crisis.

Denney-Finch has also spoken many times about the need for companies to embrace new technology and food trends.

At a global retail event in Kuala Lumpar last year she described the "revolution under way in food retail". "Everywhere we look, the market is reshaping, with the three 'As' - Aldi, Amazon and Alibaba - particularly powerful forces of change," she said.

IGD itself has faced pressure to modernise. Last year the charity relaunched its commercial websites to offer what it said would be an "improved digital experience".

Perhaps Denney-Finch's main contribution has been to training, including the IGD's Feeding Britain's Future programme which last year alone helped more than 10,000 students. She once said: "Success will hinge on one thing - the quality of your people. Everything else flows from having the right people with the right attitudes and the right skills."

Announcing her decision to step down Denney-Finch, who was awarded an OBE for services to the food and grocery trade in 2001, said: "Last year was a landmark year for me, marking 20 years in my tenure. During that time we have built a strong team, whose contribution to our industry has never been greater."

IGD trustees are now looking for a successor.