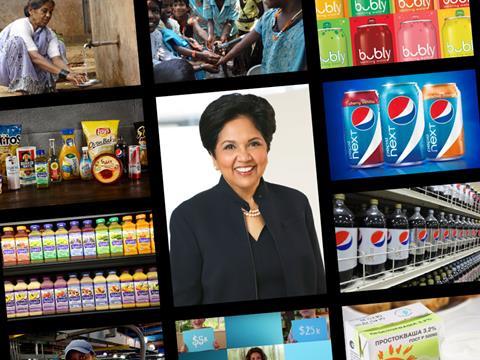 PepsiCo boss Indra Nooyi is stepping down after 12 years as CEO and chairman of the global drinks and snacks giant.
She leaves the company having grown its net revenue from $35bn in 2006 to $63.5bn today and shifted its portfolio towards healthier and more sustainable options.
But it wasn't always plain sailing. Here are 12 key moments that defined her tenure at the helm of PepsiCo.
2006: Performance with Purpose
Fresh into her tenure as CEO, Nooyi announces Performance with Purpose, which aims to make sustainability and health a core part of PepsiCo's day-to-day operations.
"In today's world, consumers are bringing their principles to their purchasing," Nooyi says at the time. "We, in return, are bringing a purpose to our performance."
Projects pursued under the Performance with Purpose umbrella include providing access to safe water in the developing world, the Sustainable Farming Initiative (SFI) and the PepsiCorps volunteer scheme.
2007: Naked Juice acquisition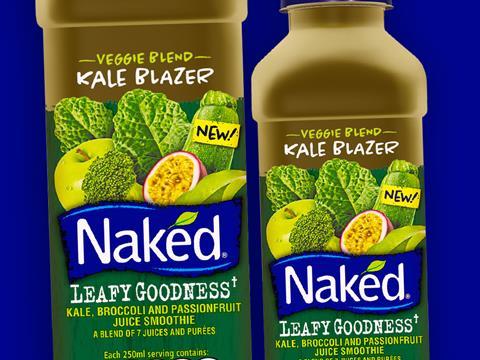 As Nooyi seeks to rebalance PepsiCo's portfolio away from sugary carbonates and towards options perceived as 'healthier', the company acquires premium smoothie brand Naked from private-equity house North Castle Partners for an undisclosed amount.
The brand is added to PepsiCo's UK juice portfolio that same year.
2008: A new logo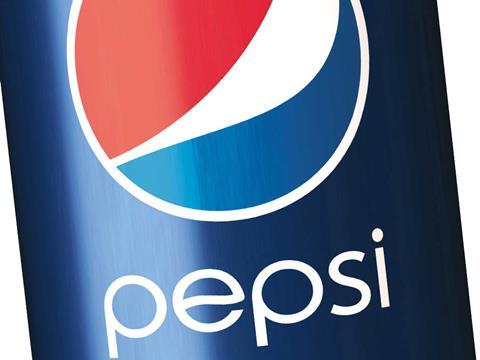 Nooyi hires branding agency Arnell Group to give the Pepsi logo a refresh, marking the 11th logo change in Pepsi's history.
The new design, which simplifies the logo and tilts the iconic Pepsi wave, proves initially divisive, not least because it makes only minor changes to the original logo – and because the cost of the rollout is estimated at several hundred million dollars.
An ostentatious leaked memo, purportedly from Arnell and entitled BREATHTAKING Design Strategy, adds further fuel to the flames.
After the initial furore, though, the new logo starts to win round design experts and it continues to remain in place today.
2009: Taking a stand on water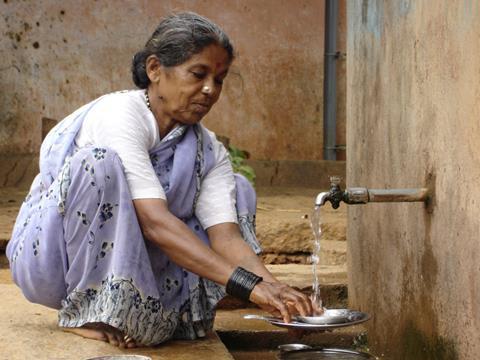 In May 2009, PepsiCo becomes the first major publicy traded company to formally acknowledge that access to clean water is a human right.
"Water is critical to life and essential to our business," Nooyi says at the time. "We recognise the impact of our business on each community in which we operate and likewise the impact of our communities on our business."
Since then, water usage and safe water access have come core pillars of PepsiCo's CSR commitments, spanning targets around water use reduction, supporting community water initiatives in India, the funding of municipal water treatment in Jordan and a positive water impact strategy
2010: Pepsi Refresh Project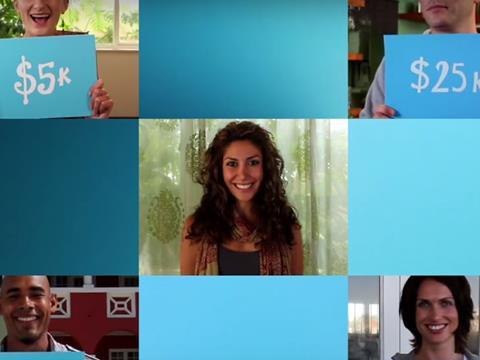 In a shock move, PepsiCo decides not to advertise during the Super Bowl for the first time in 23 years and announces it will instead spend money on the Pepsi Refresh Project - a social media-led scheme awarding $20m in grants to community projects in the US.
Among the recipients are projects involved with helping victims of the Deepwater Horizon oil spill.
Despite high awareness levels and positive consumer feedback, the scheme is pulled two years later - largely, it is believed, because it failed to lift drinks sales.
However, it continues to be recognised for its scope and ambition as well as its innovative use of social media campaigning, and has since become the subject of a Harvard Business School case study.
2011: Investing in Russia and dairy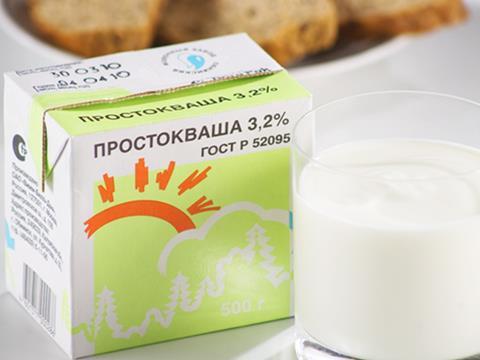 PepsiCo moves into the dairy segment and bets big on one of the world's biggest fmcg markets with the acquisition of Russian dairy and fruit juice giant Wimm-Bill-Dann. At $5.4bn, the deal is one of the biggest ever acquisitions by a foreign company in Russia.
"Dairy has a huge, untapped potential to bridge snacks and beverages. We see the emerging opportunity to 'snackify' beverages and 'drinkify' snacks as the next frontier in food and beverage convenience," Nooyi says at the time.
Her appetite for dairy doesn't end there. In 2012, PepsiCo enters into a joint venture with Germany's Theo Müller Group to produce yoghurts for the US market under the Müller Quaker Dairy brand.
The venture doesn't last the distance, however, and the two partners pull the plug and close their $206m, 350,000 square foot factory in Batavia, New York in late 2015.
2012: Slashing global jobs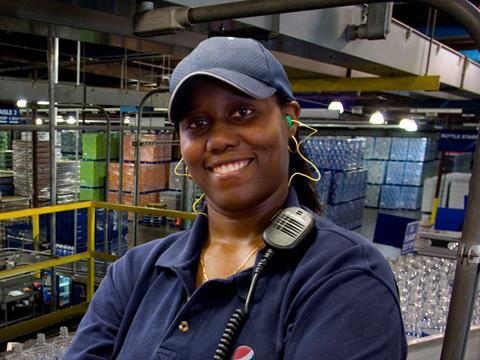 The early 2010s prove to be a bruising time for PepsiCo - and a sticky moment for Nooyi's career.
As fizzy drinks consumption in North America continutes to fall, Pepsi is overtaken by Diet Coke as the second-biggest soda brand in the US. (By 2015, the tables have turned once more and Pepsi regains the number two spot.)
Under pressure from growing investor discontent about her strategy, particularly her decision to shift the portfolio towards healthier 'good for you' options, Nooyi announces plans to slash 8,700 jobs from PepsiCo's operations around the world as part of a $1.5bn savings programme.
She also pledges to pour $600m into advertising, particularly in North America, following criticism over her decision to divert spend away from traditional advertising.
2013: Battling Nelson Peltz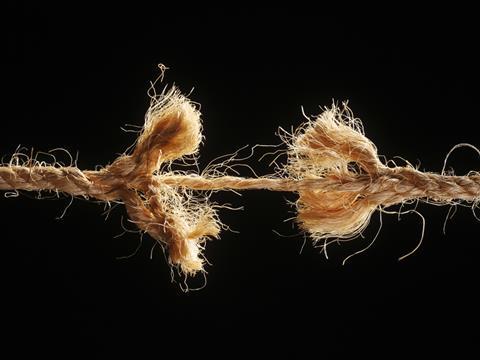 Nooyi's savings plan doesn't stop the rot enough to appease some critics. In 2013, activist investor Nelson Peltz of Trian Fund Management mounts a campaign to split up PepsiCo into separate beverages and snacks companies, arguing that falling fizzy drinks sales are proving a drag on PepsiCo's overall performance.
Nooyi stands her ground and, after a protracted battle, a truce is struck in 2015 when PepsiCo agrees to add one of Peltz's advisers, William R. Johnson, to its board.
In 2016, Peltz liquidates his stake in the company.
2014: Not having it all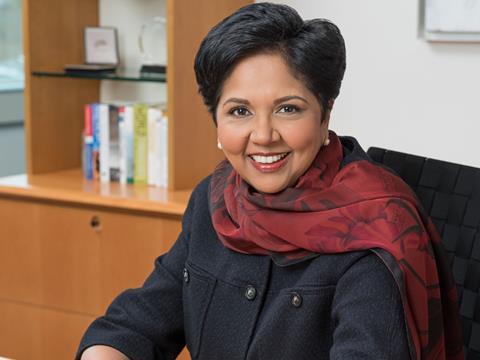 In an interview at the Aspen Ideas Festival, Nooyi stuns the audience with her frank take on juggling family duties with being a CEO, and 'having it all'.
She tells the audience: "I don't think women can have it all. I just don't think so. We pretend we have it all. We pretend we can have it all. My husband and I have been married for 34 years. And we have two daughters. And every day you have to make a decision about whether you are going to be a wife or a mother, in fact many times during the day you have to make those decisions. And you have to co-opt a lot of people to help you. We co-opted our families to help us. We plan our lives meticulously so we can be decent parents. But if you ask our daughters, I'm not sure they will say that I've been a good mom. I'm not sure."
2015: Diet Pepsi reformulation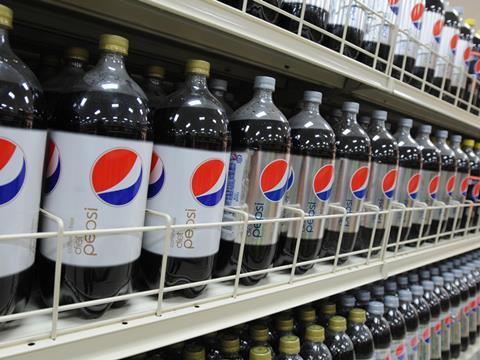 Amid growing consumer concern about aspartame, PepsiCo ditches the controversial sweetener from its Diet Pepsi recipe in the US and replaces it with sucralose.
However, the move fails to win favour with consumers. After protests and social media outrage, PepsiCo u-turns and announces a return to the previous, aspartame-based recipe less than a year later - albeit it under a new name.
The sucralose version also continues to be on sale.
2016: New global targets for health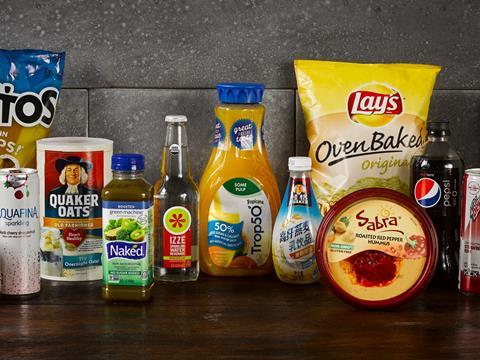 As drinks and snacks makers come under increasing pressure to prove they are taking the obesity problem seriously, PepsiCo announces new health targets for 2025, which will see sugar, fat and salt reduced across its global portfolio.
Under the new commitments, the company pledges that at least two thirds of its drinks will have no more than 100 calories of added sugars per serving, and at least 75% of its food lines will contain no more than 1.1 grams of satfat per 100 calories.
The global targets come after PepsiCo UK already committed to a 10-year health plan to reduce satfat, sugar and salt in its products back in 2010.
2017: Kendall Jenner ad controversy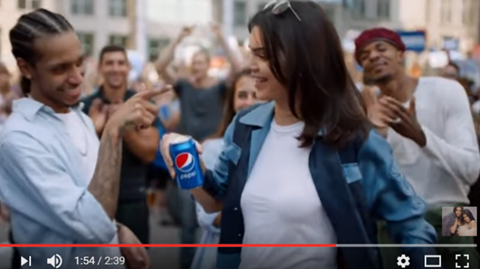 At the height of the Black Lives Matter movement, PepsiCo releases a new ad, starring Kendall Jenner, that is widely criticised for trivialising and co-opting political protest.
After initially standing by the ad and insiting it conveyed a powerful message of "people from different walks of life coming together in a spirit of harmony", PepsiCo pulls it, admitting it missed the mark.
Less than a year later, PepsiCo finds itself in the midst of a political storm once more. This time after Nooyi gives an interview to US podcast Freakonomics in which she appears to suggest PepsiCo is working on a female-specific version of Doritos, soon widely dubbed as 'lady crisps'.
The company insists there are no plans to create such a product, but the damage is done.
2018: Bubly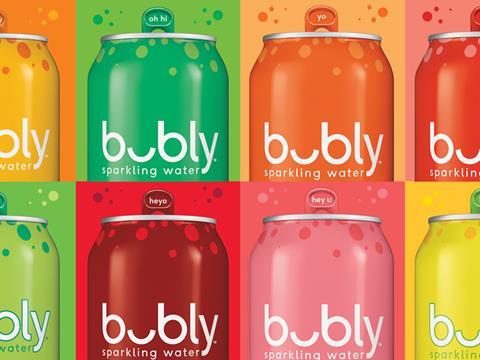 As consumer habits continue to change and new, healthier brands such as La Croix steal market share in Pepsi's North American home market, PepsiCo launches its own sparkling flavoured water brand: Bubly.
Packaged in achingly cute coloured cans and backed by a heavyweight advertising push during the Oscars, Bubly is meant to appeal to young consumers and cements PepsiCo's investment in the water category following the launch of LIFEWATR, a premium bottled water, in 2017.
It also reflects the company's commitment to lowering the sugar content across its drinks portfolio by 2025.