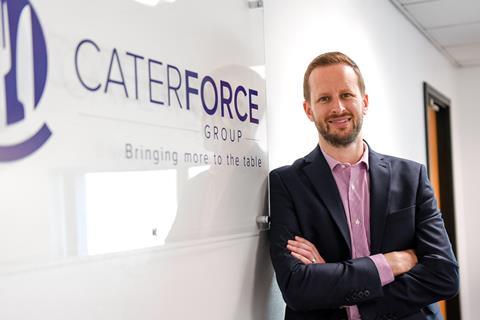 Foodservice buying group Caterforce has appointed interim managing director Gary Mullineux to the permanent position.
Mullineux was appointed interim MD in September 2019 following the announcement that Nick Redford would be stepping down in December.
Mullineux joined the business eight years ago as group buying manager and was promoted to purchasing director in 2014.
His key areas of focus will be the development and growth of Caterforce's own brand products, Chefs' Selections and Roast 440, as well as the launch of the businesses new cleaning range, ProClean.
Mullineux will also be working closely with Caterforce's members to implement technology initiatives for more effective ways of working across the group.
"It is a really interesting time to be part of the Wholesale industry as the market, competitor set and customer dynamic continue to evolve," said Mullineux. "At the end of 2019, we invested in people and are now in a strong position to continue our journey of growth in the coming years. I am truly excited about taking Caterforce on that journey, whilst embracing technology and ways of working to deliver our mission to become the leading foodservice buying group for independent delivered wholesalers."
Stephen Carr, chairman, Caterforce, said: "Gary's knowledge of the industry is second to none. Caterforce has gone from strength to strength in recent years and I look forward to working closely with Gary and our membership to continue our success and growth."
At the Group's biannual conference in November 2019, Caterforce launched its new CSR policy and code of conduct for suppliers as well as predicting turnover in excess of £600 million by 2021.