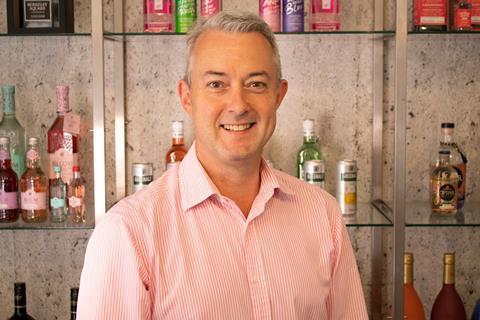 James Lousada has been promoted to CEO of Quintessential Brands.
Lousada, whose roles prior to joinining Quintessential as MD in 2019 included group commercial director of Conviviality and CEO of Carlsberg UK, has taken the helm of the spirits supplier amid a leadership shakeup.
He replaces former CEO and founder Warren Scott, who is stepping back into a non-executive director role.
Rob Curteis, meanwhile, has been promoted from global marketing director for the business' gin portfolio to group marketing director. Russell Kirkham, Quintessential's former UK marketing director, has been made customer marketing director for the UK & EMEA.
With Lousada at the top the business was "aiming to build on the company's success to date in the UK, where it has risen to become the number-two spirits supplier to the off-trade, with a renewed focus on customer-centricity and collaboration, an approach that has served the company well during the pandemic this year", it said.
Lousada added he was "incredibly proud of the way everyone at Quintessential Brands has responded to the challenges we've faced this year".
"The team has worked tirelessly to support our customers throughout the pandemic so far, recognising that what our customers need most from us is agility, flexibility, collaboration and commitment."