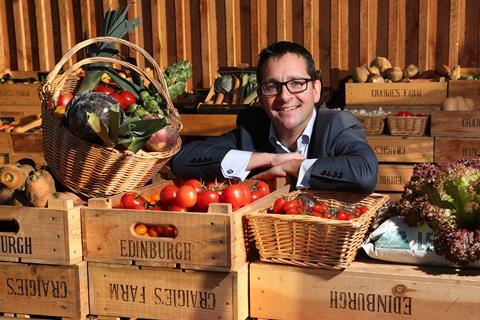 Scotland Food & Drink CEO James Withers is to step down after 11 years in the role.
He will remain at the industry body for the next few months in order to oversee the appointment of a successor.
Withers joined Scotland Food & Drink in 2011 after three years as CEO of NFU Scotland. He has overseen a period of sustained growth in the sector.
However, with the development of a new industry strategy due to be implemented towards the end of the year, Withers said he felt it was the right time to step down.
"James has made a transformational contribution to our organisation and his impact has been felt across the food and drink sector in Scotland," said Scotland Food & Drink chair, Lucinda Bruce-Gardyne.
"When James joined us in 2011, Scotland Food & Drink was still in its infancy and the industry wasn't always spoken of as a Scottish success story.
"Later this year when James departs, his successor will inherit a strong, well-established organisation, a talented staff body and a sector critical to the future of Scotland's economy and communities. The board and staff will be very sad to see James depart."
Withers said: "It has been a huge privilege to be in this role for over a decade. That it has gone in a flash must be a good sign.
"It has been a very difficult decision to step down; I still consider it one of the best jobs in the country. However, it is exciting that someone else will soon have the opportunity to embrace it.
"I am not leaving for some months yet and there is a huge amount of work ongoing to develop the industry, respond to food security challenges and deal with the cost pressures on the sector right now."
The process of recruiting the next CEO of the industry body is expected to begin in the next few weeks.