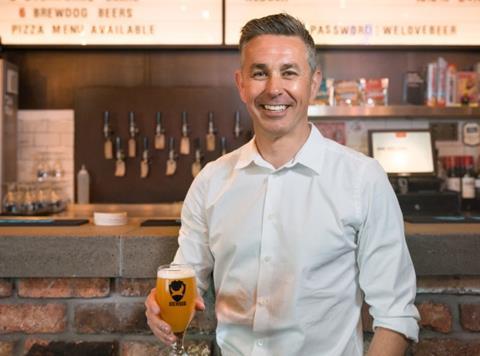 BrewDog has boosted its senior team with the appointment of Jason Marshall as CFO.
Marshall, previously VP finance for supply chain at Coca-Cola European Partners, has been enlisted to oversee the Scottish brewer's finances as it "prepares for a period of accelerated domestic and international growth", said BrewDog. This would involve "the development of business partnership functions to support growth, strategic vision for the global opportunities of the business, personnel development of the expanding finance team, and co-ordinating plans for the business' third party suppliers".
Marshall said: "You can't help but be impressed with BrewDog's track record over the last 10 years. The rise of the craft beer scene in the UK owes a great deal to BrewDog's bold, resourceful and idiosyncratic approach to doing business."
Marshall's multinational experience was "exactly what we need at this juncture in the BrewDog journey," added BrewDog CEO James Watt. "His proven emphasis on fostering a positive team culture aligns with our mission of being the best company to work for. Ever. Jason will play a crucial role amongst our senior team in ensuring we never lose sight of this.
It marks the latest of several major moves from BrewDog this year, including the acquisition for an undisclosed sum of 'urban cider' maker Hawkes, and the announcement it plans to ditch plastic from its packaging in favour of cardboard boxes similar to those it uses in the US.