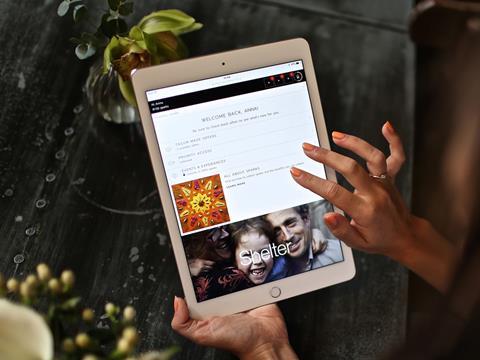 Jeremy Pee has been named Marks & Spencer's first chief digital and data officer, and will join the retailer as part of its aim to become digitally led.

Pee, who is currently senior vice president of Loblaw Digital, will move to M&S on 3 December to lead the transformation of its digital capabilities.

In his current role at Loblaw, Pee has responsibility for building, operating and growing e-commerce businesses in grocery, beauty, clothing and pharmacy. He built the retailer's digital capabilities and formed a team of experts in technology, data science, digital marketing and trading to compliment it. Loblaw also introduced a large online business and established its customer-driven culture under Pee's leadership.

In his new role at M&S, Pee's duties will focus on leveraging data capabilities for the benefit of M&S customers, colleagues and shareholders, alongside developing and embedding a modern digital mindset and culture across the business. He will be accountable for the retailer's digital innovation, customer insight, loyalty proposition and overall digital business development, and will report to M&S CEO Steve Rowe.

A spokeswoman for M&S told The Grocer it created the role to help its push to become a "digital-first retailer, grow market share and change our digital behaviours, mindsets and culture".

This endeavour has seen the retailer announce it will enrol more than 1,000 staff into its own data skills academy, and partner with retail and consumer investment company True to access innovations and technologies.

"Jeremy is an excellent addition to M&S. He has first-class experience of leading and executing retail digital transformation and growing a portfolio of e-commerce businesses," said Rowe. "As we seek to become a digital-first retailer, grow market share and change our digital behaviours, mindsets and culture, he is the right leader to deliver these changes and make M&S fit for the digital age."

Pee added there was "no better time" be join M&S given that it was undergoing a critical digital transformation. "I am looking forward to driving and shaping the digital innovation agenda," he said.