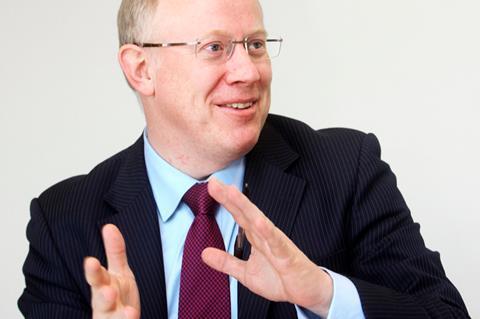 John Rogers, CEO of Sainsbury's Argos, is set to leave the business at the end of the month to become CFO at global advertising giant WPP.

Rogers has spent 14 years at the retailer and had been seen by many analysts as a potential successor to Sainsbury's CEO Mike Coupe.

He joined Sainsbury's as corporate finance director in November 2005 and subsequently held roles as group finance director and property director. He became CFO in 2010 before taking up his current role following Sainsbury's acquisition of Argos in 2016.

He is set to leave Sainsbury's on 31 October and the retailer said it would not be hiring a direct replacement as it comes at a time when Sainsbury's is looking to further integrate Argos and its core grocery business.

Argos's retail and logistics teams will now report into Sainsbury's retail and operations director Simon Roberts, while commercial director Paul Mills-Hicks will assume responsibility for the Argos commercial team.

"I have thoroughly enjoyed my time working at Sainsbury's and, in particular, the last three years as CEO of Sainsbury's Argos," said Rogers.

"The opportunity to work with WPP, however, was too good to miss and I look forward to being a part of WPP's leadership team as it embarks on its new strategy for growth."

Mike Coupe added: "John has worked alongside me for over 14 years and has made an outstanding contribution to the business. He leaves Sainsbury's with our best wishes for the future."

Speculation over Coupe's future and Sainsbury's succession plans has been rife since the CMA sensationally blocked the planned Sainsbury's-Asda megamerger in April. However, answering questions as part of its Capital Markets Day last week, Coupe insisted he was committed to remaining in place to deliver its latest strategic vision and that he retained the support of the board and Sainsbury's shareholders.