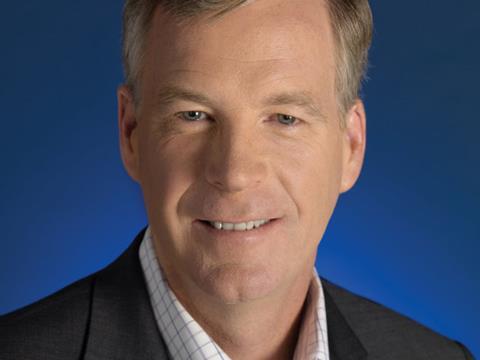 Kellogg CEO John Bryant is stepping down from the helm of the global cereal and snack supplier next week after seven years in the role.
Steven Cahillane will take the reins at the group on 2 October, with Bryant continuing as executive chairman until 15 March 2018 during a handover.
Cahillane, who is the former CEO and president of health and wellness business The Nature's Bounty Co, will become CEO and chairman when Bryant retires in March.
Bryant has endured a tough trading environment in recent years as the consumer food and drinks giants in the US all struggle with tumultuous changes in the industry and shoppers turn their backs on processed products in favour of healthier alternatives.
Kellogg has seen sales decline for nine quarters in a row as consumers eat less cereal and increasingly have breakfast on the go. Revenues dropped another 2.5% in the second quarter of 2017 to $3.2bn (£2.4bn), with the UK proving a particularly difficult market.
Bryant has implemented, like many of Kellogg's peers, a zero-based budgeting programme in a bid to reduce costs and boost margins, which has seen profits increase at the group.
Shares in Kellogg have opened 0.4% higher in New York today at $63.40.
"It has been my pleasure to serve as the CEO of Kellogg Company over the past seven years," Bryant said.
"I am even more confident in the future of our company today than at any other time in my 20 years with Kellogg. I've decided that the time is right to hand over the reins to a new leader who can continue the transformation of this great company."
Cahillane spent seven years at Coca-Cola prior to joining Nature's Bounty in 2014, most recently serving as president of Coca-Cola Americas, the global beverage maker's largest business with $25bn in sales. Other roles at Coke included president and CEO of the Coca-Cola Refreshments business, president of Coca-Cola Enterprises in North America and president of Coca-Cola Enterprises in Europe.
He previously spent eight years with the world's largest brewer AB lnBev in various senior leadership roles, including chief commercial officer.
"Kellogg is an incredible company with a rich legacy and iconic brands that are beloved around the world," Cahillane said.
"It will be my privilege and honour to work with such a talented group of employees as we pursue the tremendous growth opportunities before us."
Donald Knauss, lead director on the Kellogg board, added: "Steve is the right person to energize our teams and bring new thinking to our company as we seek to achieve our long-term growth objectives."
He also said the board was "grateful" for Bryant's leadership.
"As a board, we want to express our thanks to John for everything he has contributed to our company over the course of his Kellogg career.
"This not only includes John's accomplishments as CEO, such as continuing to transform Kellogg into a global snacks leader and significantly expanding our emerging markets business, but also as CFO and in other prior roles. Every step of the way, John has displayed exceptional leadership and an unquestionable commitment to Kellogg's success. This, as well as his devotion to our Kellogg values, anchored in integrity, has enabled John to build a world-class team of leaders dedicated to realising this company's full potential."